Learning Woodworking with Wood-Mizer in Sweden
By Marcin Kozłowski, PR Specialist

Each time Swedish entrepreneur David Virén makes a board with his Wood-Mizer planer/moulder, he feels as if he has learned another lesson about wood. "Working with wood is more than just a job to be done. It's a learning process that you can get much satisfaction from," he explains.
"The best thing about working with wood is that you never get fully trained. You always have some issues even if you have worked for a long time. Let's say you're making a special profile for your customer, but you never know if it's going to come out good. When you get what you wanted, it's a wonderful feeling," says David.
His company, "Woodab", from Torsåker, a small village in the central Sweden province of Gästrikland, is a small family business with only two workers, a father and a son, who are open to exploring more about woodworking. "The division of work in my company is straightforward. My dad operates the LT70 sawmill, and I work with the HR115 horizontal resaw and the four-sided MP360 planer/moulder," says David. "With the LT70, we mill logs and prepare the material for further processing on the HR115 and MP360. We produce stock of lumber to make customers' every wooden wish come true."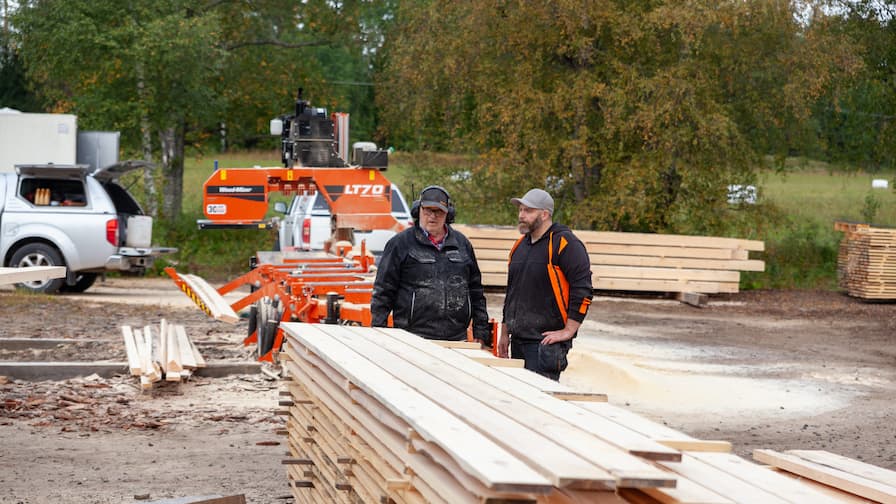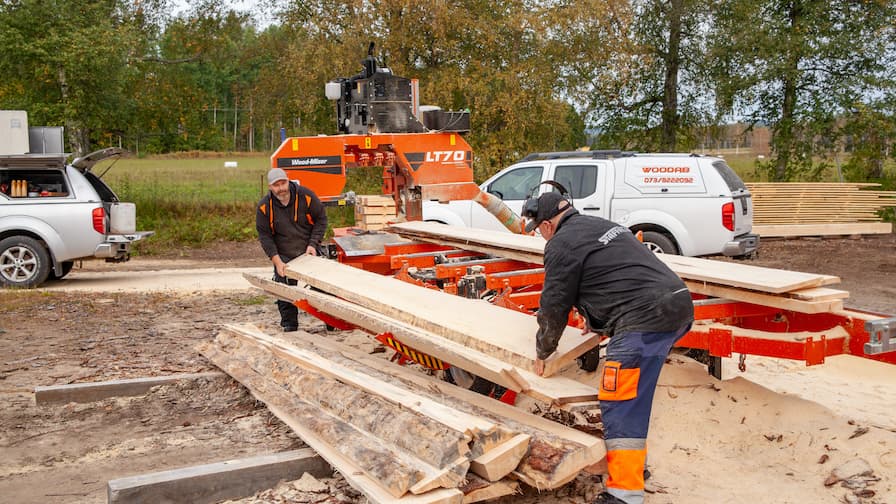 David owes his passion for wood to his father, Lars, who used to operate a Wood-Mizer LT40 sawmill back in the day. Lars is an experienced sawmiller who has been working in the wood industry for more than 25 years. Now he enjoys working with his LT70 sawmill, appreciating the proximity of nature and fresh air although sawdust covers his jacket and his hands are dirty with resin for most of the day.
Lars upgraded his old LT40 sawmill to the larger LT70 sawmill only a few years ago. He admits that with the new LT70 sawmill, his work gathered more speed and efficiency, with operator comfort and cutting precision. The previous LT40 proved to have been a reliable sawmill that allowed Lars to run a sawmilling business for a long time. "My father bought the LT40 for use in our forest. However, he was getting so many requests that eventually, he decided to use it commercially and sell lumber to local customers. With the LT40, he had a full-time job," remembers David. "My dad decided to change to the LT70 because of the growing demand for lumber. The LT70 sawmill has hydraulic bed functions, an automatic board thickness control and offers more power and speed to produce more lumber for customers. This upgrade was necessary."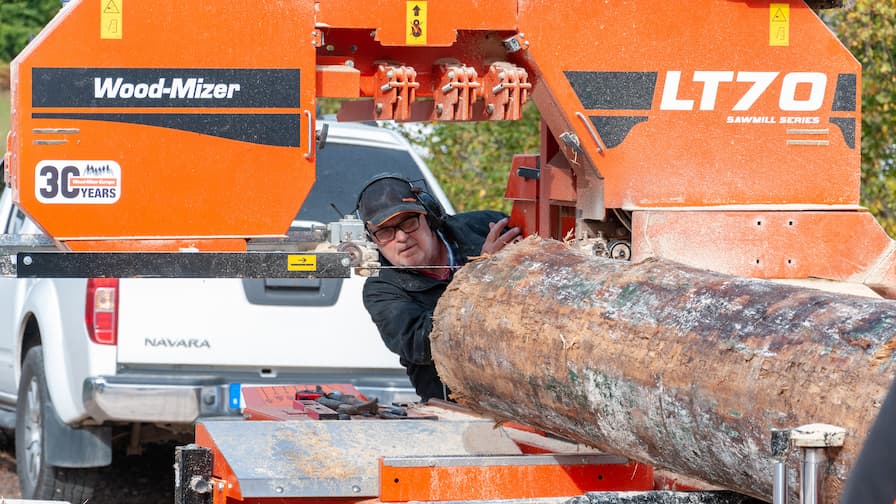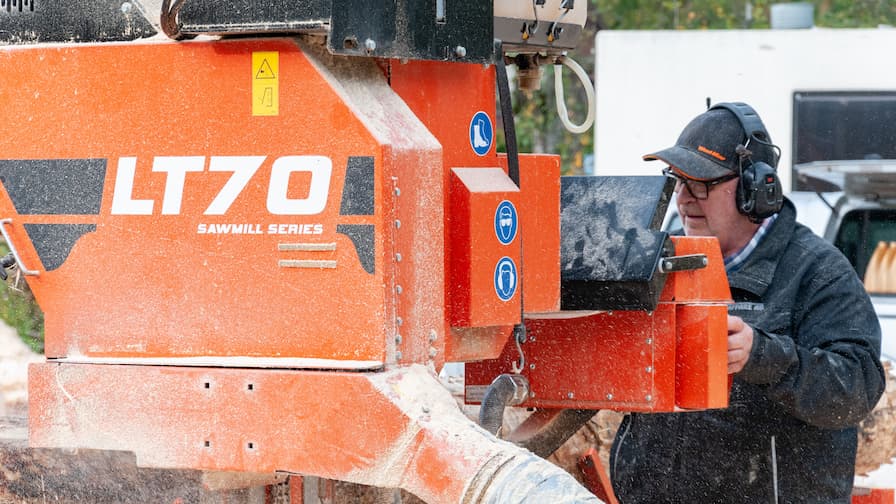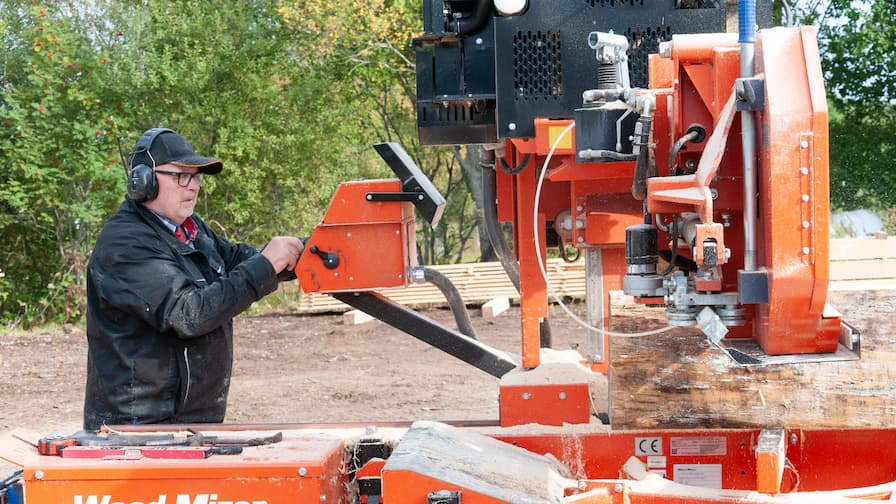 For David, the adventure with wood began in 1998 when he got his first job as an operator of a large planing machine. In 2019 he decided to become an entrepreneur and opened his woodworking company to line up with his father's sawmilling business. "I wanted to complete my dad's production with the final products I can make on my HR115 and MP360 machines," says David. The first months of his own business didn't come easy for David though. "The biggest thing in starting my company was to leap from the old life with a steady paycheck into the busy world of running my own company. The transition was hard for me," says David.
"Today, it's much easier to handle the business as I have learned how to use the potential of Wood-Mizer machines."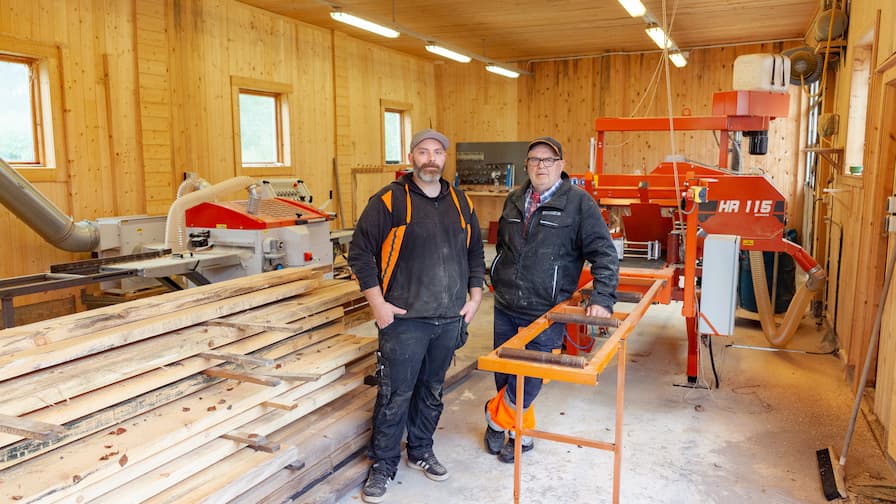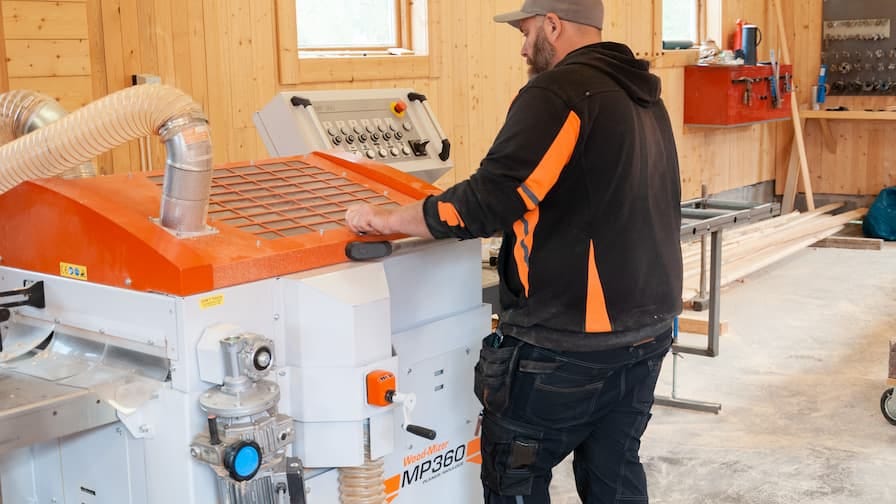 When asked which machine plays the crucial role in the business, David answers undoubtedly - "Definitely the most important is the LT70! Speed, strength, precision, the comfort of use with the computerized measurement system, easy to handle - this matches exactly our business needs." Once the lumber is ready, David uses the HR115 resaw to cut boards and cants for another production step. "I chose that machine to save time for my father so that he doesn't have to focus on making cants and board with the sawmill. He can focus only on milling large logs and making larger-size lumber for further resawing with the HR115. It increases the production efficiency in a great way," explains David. In the last production stage, David uses the MP360 planer/moulder to make the final products for customers.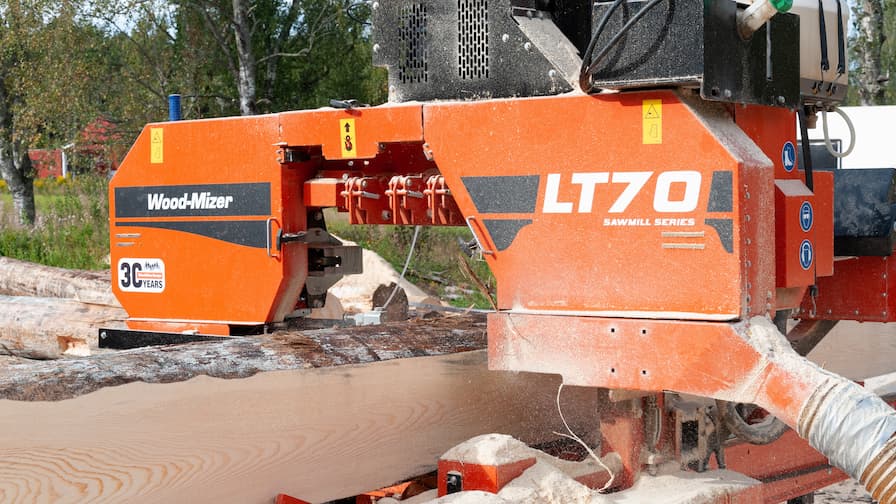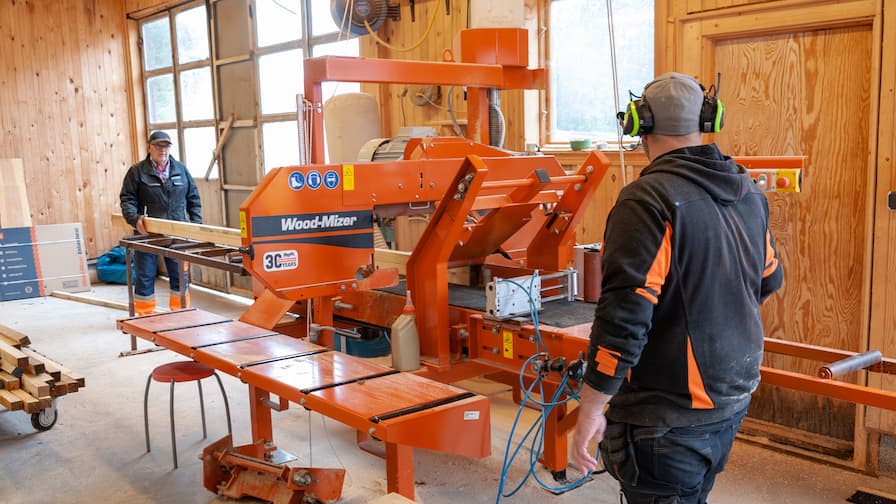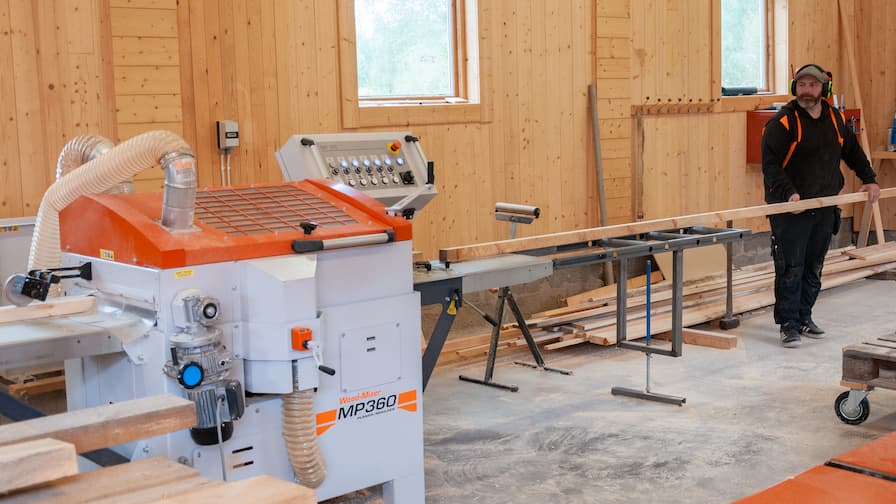 "As you can see, we have assembled a small production line including three Wood-Mizer machines. We start by milling the log - it's my father's task, next I prepare smaller boards and cants on the horizontal resaw, and finally, I make ready products like floor panels, sideboards, frames, and more, with the MP360," says David.
In Sweden, the wood-processing industry has a leading position in the economy. Forests cover two-thirds of the area, and it's been a long tradition for the Swedes to work with wood. A foreigner traveling across the country can easily observe houses and buildings made of wood snugged beautifully in the forest or on the lake shores. These remarkable constructions need the building material which is friendly to nature and people, easily accessible, and relatively simple to work. "Apart from the regular orders for construction lumber, our customers ask me to prepare the lumber for restoration of their houses and buildings. They need customized boards and panels, with specific profiles so that they get the same style for repairing their original houses," explains David. "The restoration business is big. People don't want to waste or throw out old wood; they want to have their houses intact. With the MP360, I can offer every possible profile for my customers. I'm glad that the demand for such custom works is growing all the time."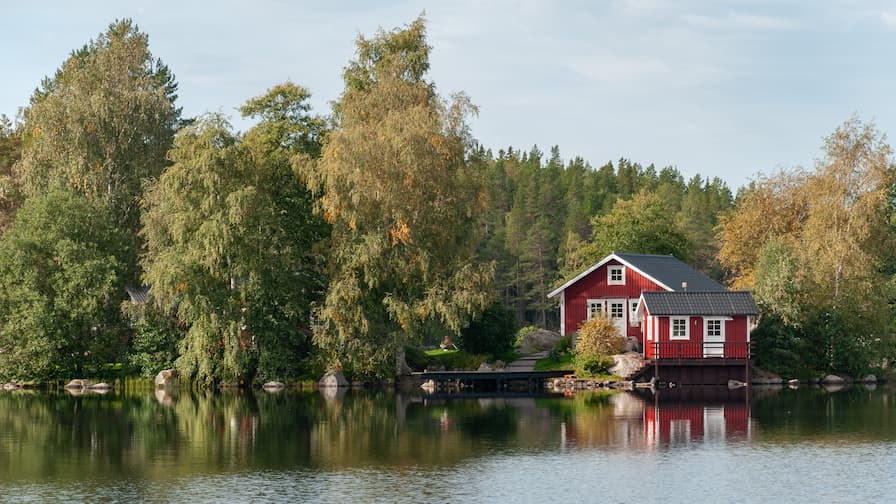 David and his father realize how important it is to develop good relationships in business, as they cooperate with their customers. Still, on the other hand, they also rely on the service from the local Wood-Mizer dealer – Mekwood AB. "It's excellent service and support. It's good we have Kjell Larsson (a local dealer) just a phone call away because when you operate a sawmill, there's always something that you could use - spare parts, oil, blades, or technical advice. Fast service and communication are essential," explains David.
David enjoys working and learning about wood every day, and he keeps thinking about the future of his workshop. "I'd like to upgrade my planer/moulder to the MP365, the one with five cutting heads, to be able to make even more complex profiles with only one pass through the machine. I'm figuring that with the MP365, we'd be able to make more complex orders for our customers!" he says.