Making end grain cutting boards in Canada
By Wood-Mizer, Europe

Located on Cape Breton Island in Nova Scotia, Larch Wood Canada handcrafts wooden end grain cutting boards from sustainably managed and harvested larch trees. In addition to its beautiful colouring and grain patterns, Larch Wood specialises in end grain cutting boards as they are durable and feature a self-healing cutting surface.
Don Beamish, General Manager of Larch Wood Canada designed these cutting boards and introduced them to the market in 2005.
Each cutting board is made by first sawing larch logs on a Wood-Mizer LT40 sawmill.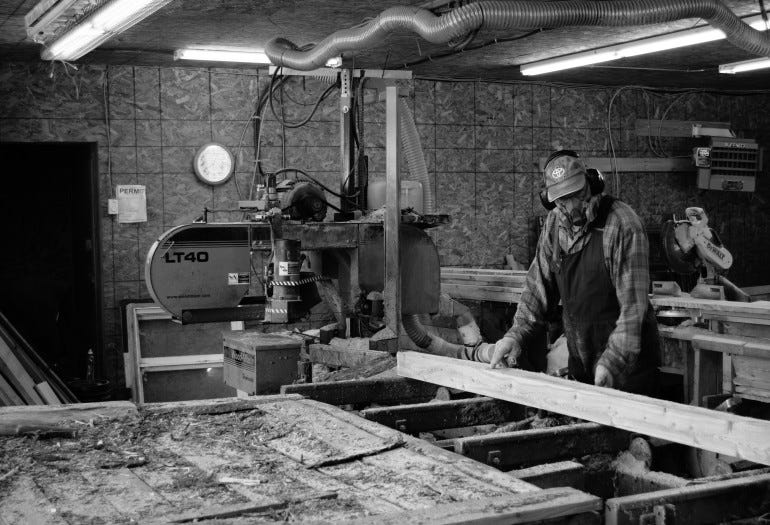 Then the timber is carefully stacked up and put into a wood kiln. Dried timber goes to a pop up saw where it is cut into different lengths. From the pop up saw, material goes to the planer where it is planed all four sides. The next step is a rip saw that cuts it into the required size for the final product. To make all boards exact dimensions, they pass through a moulder, to ensure that every board is perfect or identical in size.
After that it goes to a clamp carrier for the first gluing. "Guys that do that are looking on the ends of each stick to determine the pattern that's going to be on the final cutting board surface. They do a wonderful mix of grain patterns", says Don Beamish.
Once the gluing is finished, they are sent to the planer that removes the glue and makes the surface perfectly clean. From there they go to a table saw to be crosscut into two-inch sticks. These pieces are then passed to the second gluing. "Once that is done, you can actually see how boards are going to look like," shares Don. Then they have to go through thickness sanders finish sanders and routing to round the edges. On the last step, the product is covered with three coats (two layers of mineral oil and one layer of wax) before they are packed to be shipped to customers.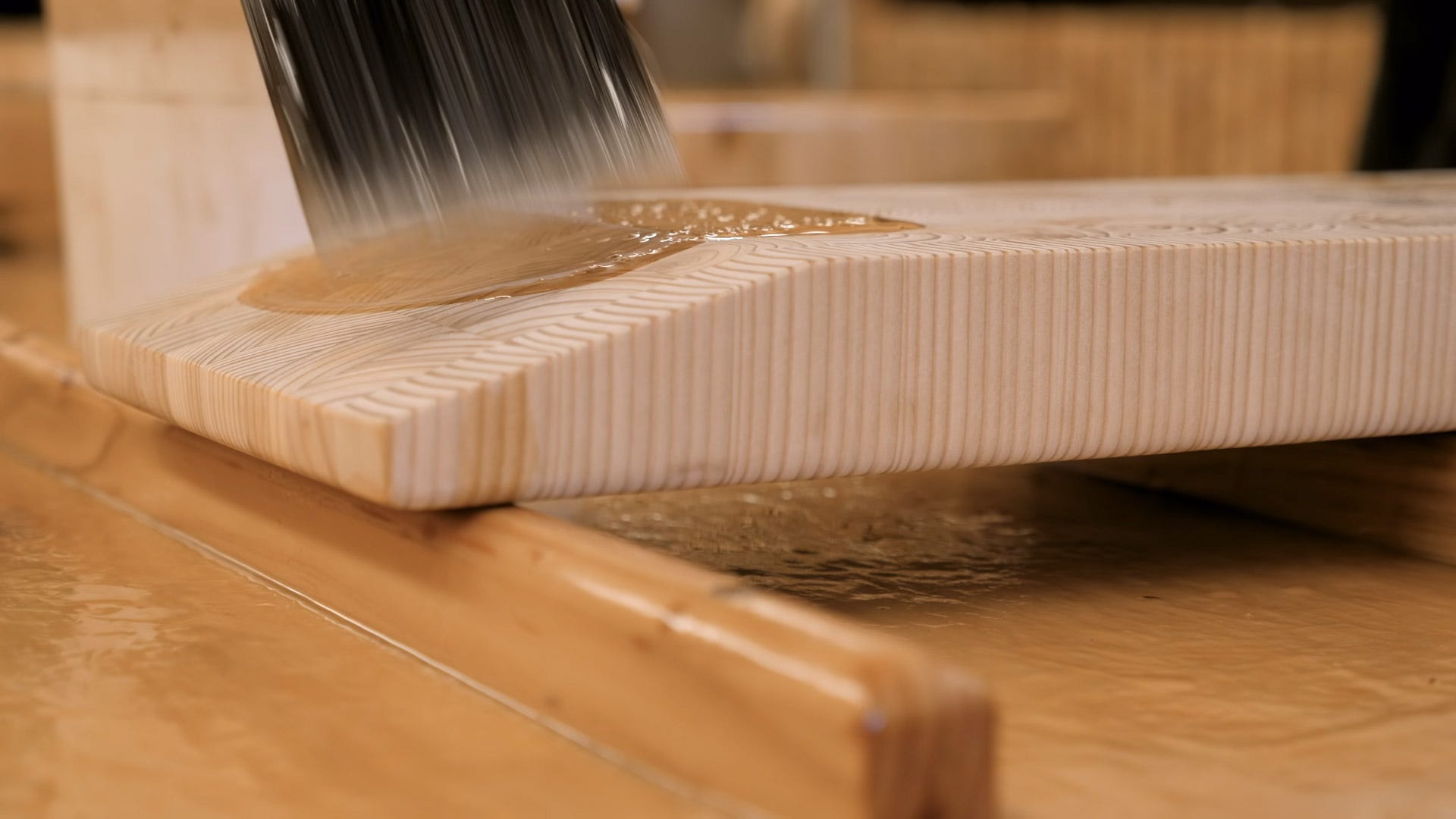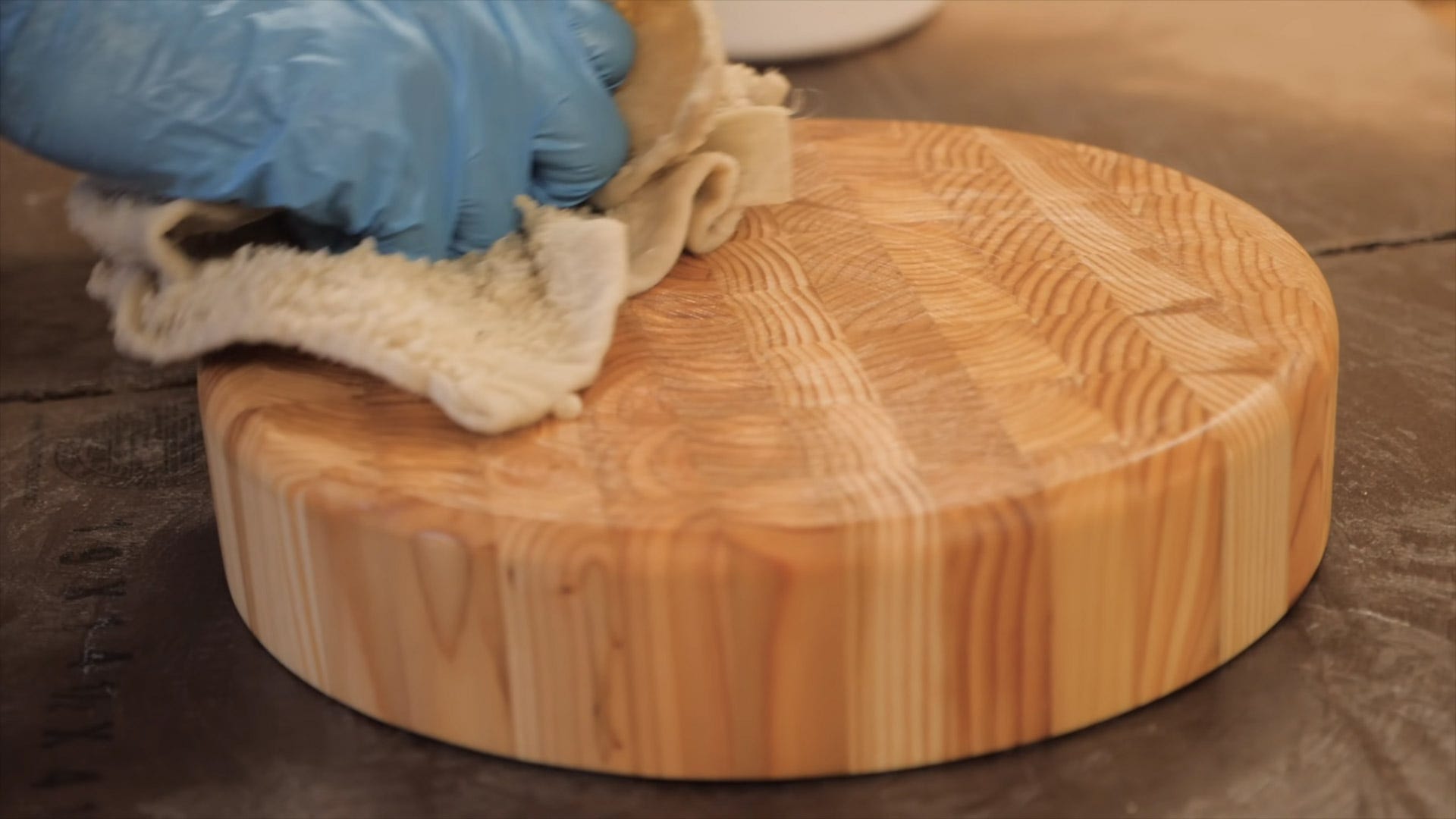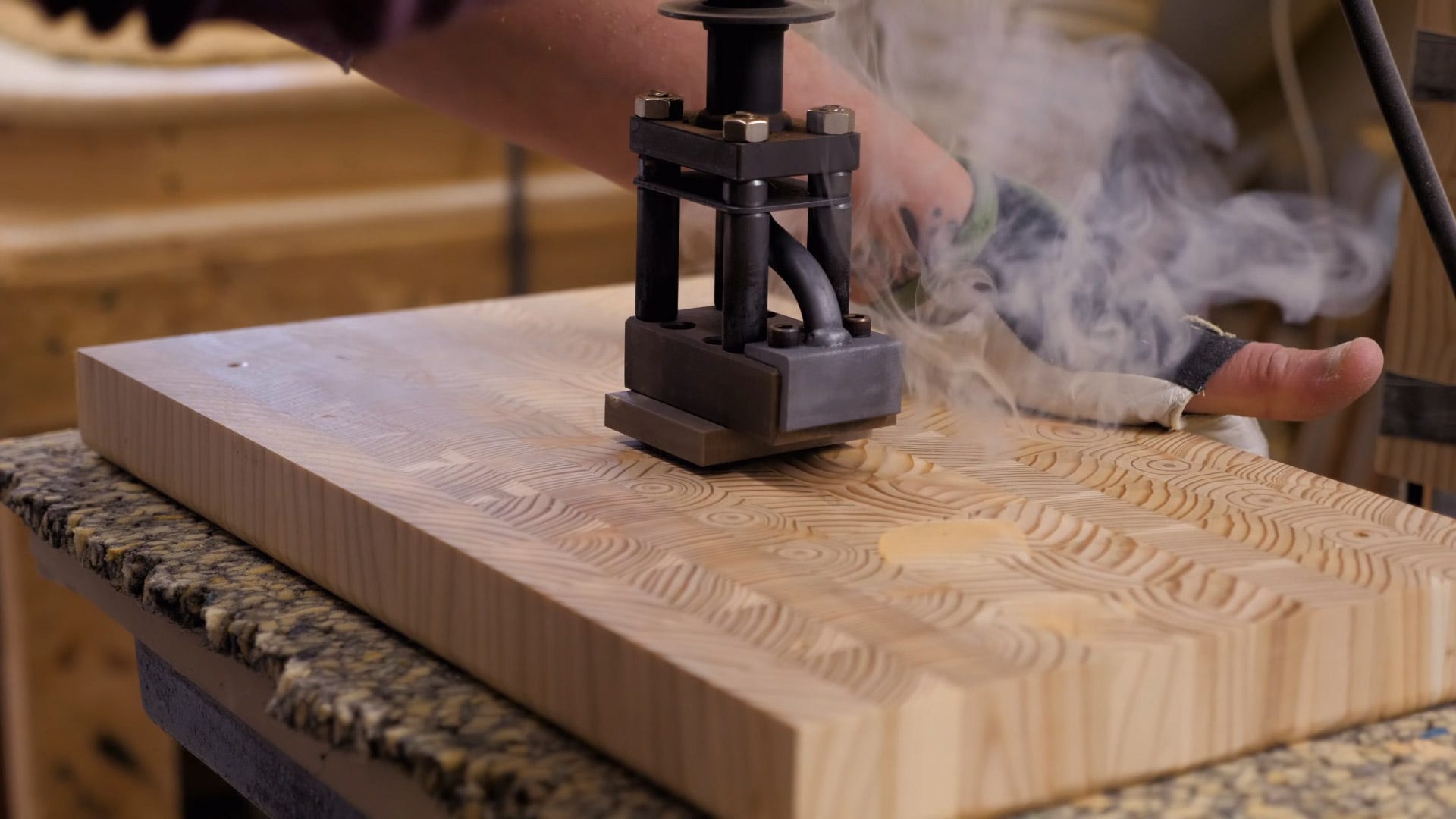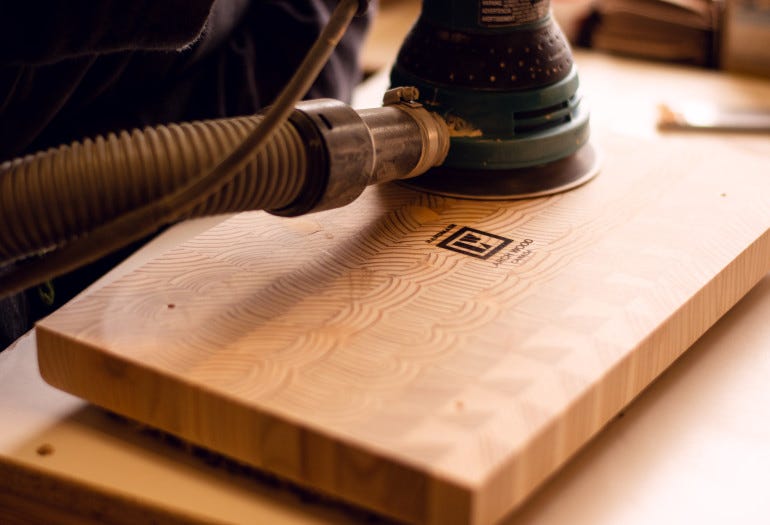 "When you buy a cutting board from us you should expect to end up with something that you're going to enjoy using, it's going to be a focal point in your kitchen, and you're going to be able to pass it onto your children." – Don Beamish, General Manager Larch Wood Canada.