WM1000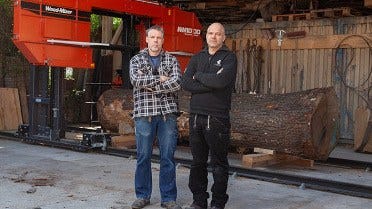 Two German Carpenters Set Up a Workshop for Wooden Furniture Design
When Heiner Schäfers and Aron Keidel, two woodworking enthusiasts, met at the master carpentry school in Germany, a parade of great ideas has begun. They started working together twelve years ago, and today they run a truly unique business in Recklinghausen in Germany.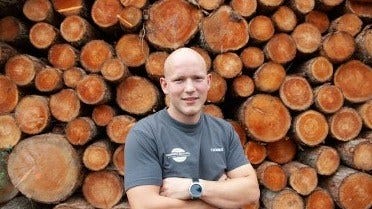 Massive Sawmill Upgrades a Family Business in Denmark
"When I first entered the business and was able to make a profit, I realized how easy it is to operate the sawmill and how interesting it is. It inspires me to work at the sawmill every day," says Thomas Andersen, owner of Varming Sawmill in Denmark.
Farmers Find Profits in Processing English Oak
The WM1000, which can cut logs up to 1.7m diameter in the centre, was originally designed to meet demand for a cost-effective machine to saw tropical hardwood logs in Asia and Africa, but at Copford Farm Sawmill in Sussex it is proving its worth cutting large diameter oak prized for top grade joinery as well as quarter-sawn material for furniture.