TITAN Sawmill Line Significantly Improves Pallet Producer Productivity
By Wood-Mizer, Europe

Production efficiency is one of the most important factors determining success in the pallet industry and for Mr. Jan Zawada production efficiency has increased spectacularly with a new Wood-Mizer wideband sawmilling line. And his plan for additional improvements is just getting started.
MEBLOHIT is a Polish company that has been producing pallets for many years. It's a very challenging industry in which production efficiency is one of the most important factors leading to success. Mr. Jan Zawada, the owner, over the years has become an expert in increasing production efficiency.
In the first few years the machines available were sufficient, but over time production capacity became more and more important and the equipment in the factory began to change. "Initially, we used a circular blade sawmill. The efficiency was not high enough, so we bought our first narrowband sawmill and then another one to increase productivity," says Jan Zawada.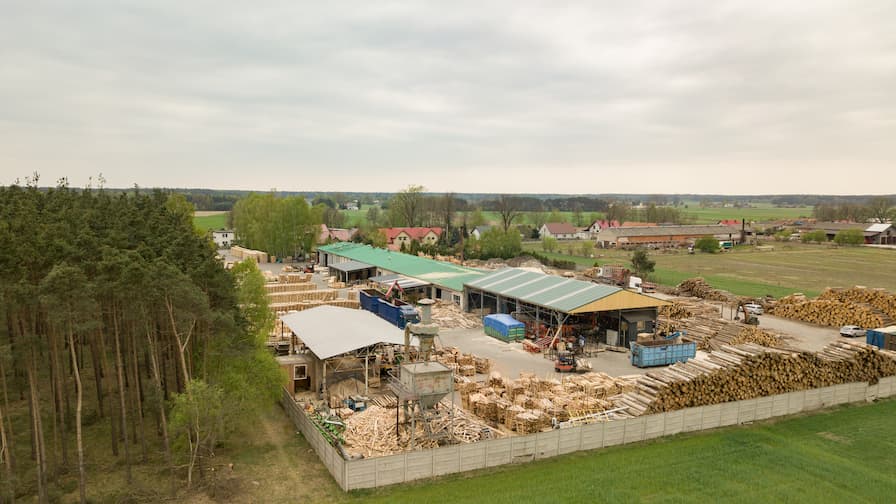 Over time, it became clear that to keep up with the market and not be left behind their competitors, further investments were needed. They considered the status of the Polish labour market and knew that reducing the number of employees required to operate machines was becoming extremely important, in addition to the machinery's productivity requirements.
"Nowadays it is very difficult to recruit employees, so one of the main expectations we had of the new machinery was to increase production efficiency without having to increase our number of employees," he says. "And so, we decided to purchase Wood-Mizer's TITAN line."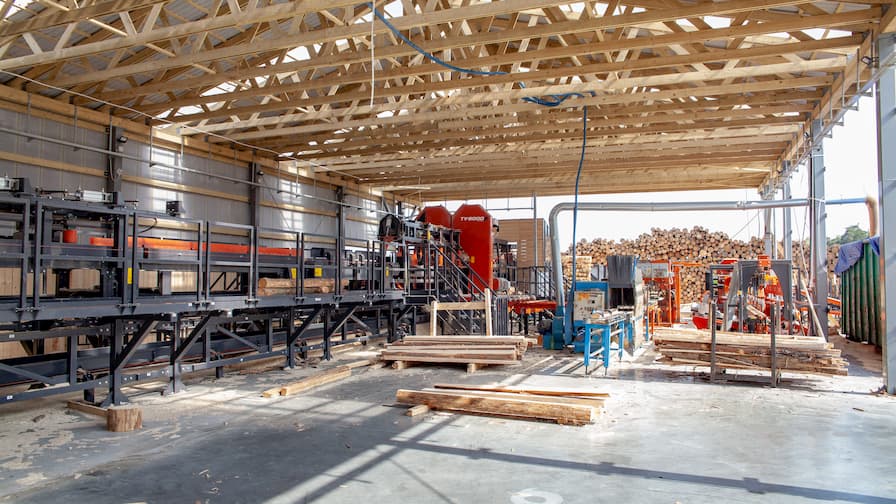 Each Wood-Mizer TITAN line is set up with various machines and material handling solutions to meet the customer's needs in the best possible way. Mr. Zawada's TITAN line is made up of a TV6000 Twinband Vertical Sawmill with a Pneumatic Log Turner (1), a MR3000 Multirip with a Cant Centralizing Table (2), a HR500 Horizontal Resaw, a Log Deck (3), a Slab Transfer Deck (4), an Operator Platform (5), and a Sawdust Collection conveyor (6) that runs the length of the entire line.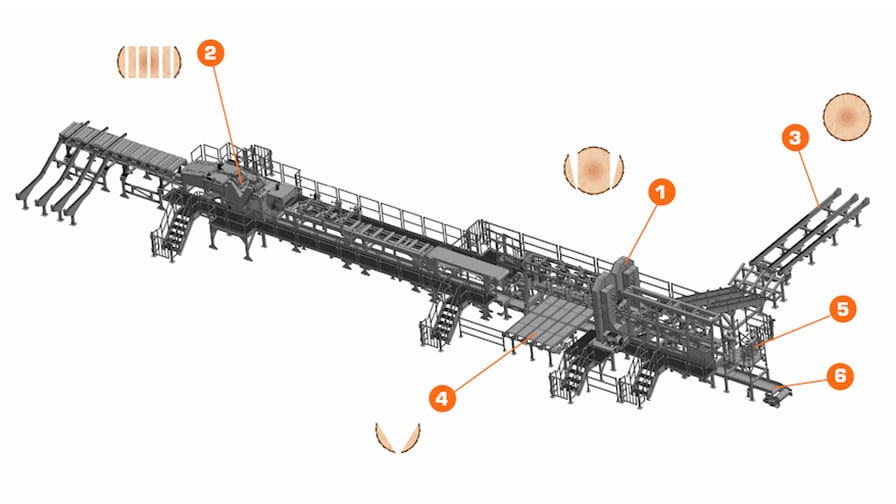 This configuration ensures efficient processing of long, small diameter logs and the effective recovery of the slabs for further processing. "We saw mainly pine and spruce logs, 2.5 meters (8 ft) long, and 15-45 cm (5-17'') in diameter. The line layout that Wood-Mizer designed for us has proved to be perfect for our needs," Mr. Zawada says.
Even during the initial implementation phase, Mr. Zawada already could see improvements. Previously they were sawing about 60 m3 (25,000 board feet) of logs in one eight-hour shift. So far, this has increased to 90 m3 (38,000 board feet) per shift. "With the TITAN line, we have significantly increased efficiency without additional workers. This has been very important for me," he says.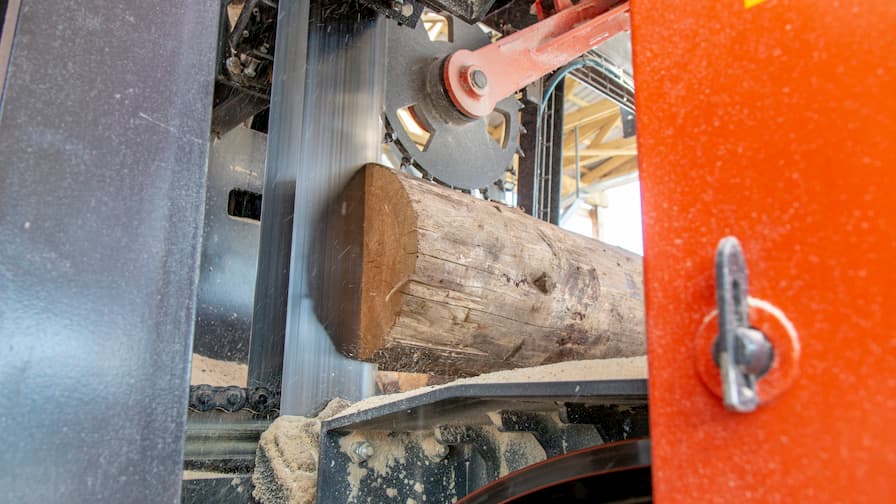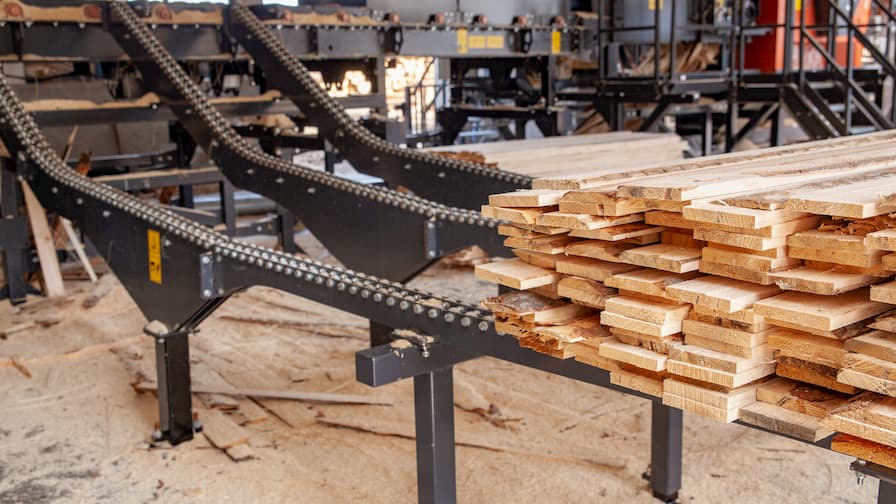 Even though he is satisfied with how their productivity is improving, Mr. Zawada is already thinking about the next investments he would like to make - complementing the line with another resaw and an expanded sorting system. "Next year we intend to add more Wood-Mizer machinery. According to my calculations, this will allow us to increase productivity up to 120 m3 (51,000 board feet) of wood in one shift without having to hire more employees," he says.
When asked why he chose Wood-Mizer machines, Jan Zawada's answer was clear. "These are really good machines. I know why they have such a good reputation in the market. Their service is also excellent. I don't have to wait more than 1-2 days for parts or accessories, and we can't afford longer downtime in my industry," he says.