LT40 Enables Pallet Production for Italian Fertilizer Company
By Martina Valentini, GreenPress EnvironMedia

Whether by intuition or simply as a direct reaction to recent economic difficulties, a fertilizer company nestled in the foothills of the central Italian countryside is demonstrating the importance of making the right investments to take advantage of opportunities and solve problems.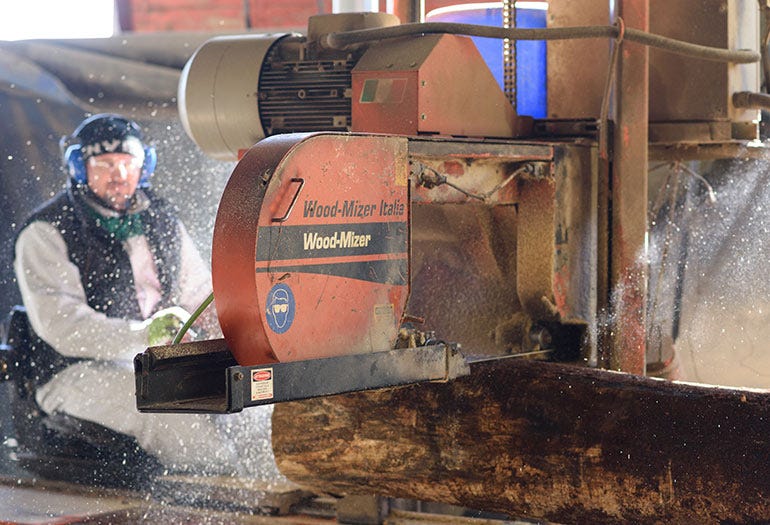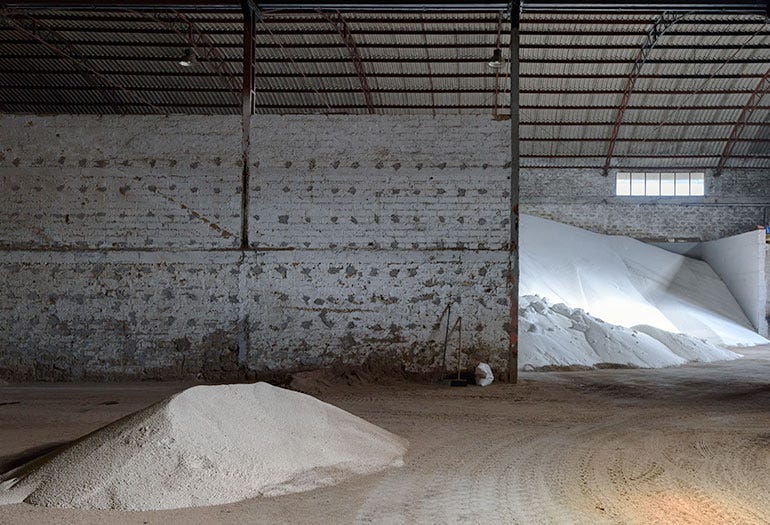 For more than 15 years, Agrilazio Srl has specialised in the production of bulk agricultural fertilizers. Anna and Guido De Guidi operate the company, which was founded by their father Sergio 35 years ago, and has remained very much a family operation.
The fertilizers are transported in large industrial-grade sacks, but their pallets were not durable enough to cope with the weight. It was becoming a serious issue, as the commercially available pallets were consistently breaking and disrupting the company's efficiency, and caused problems for customers.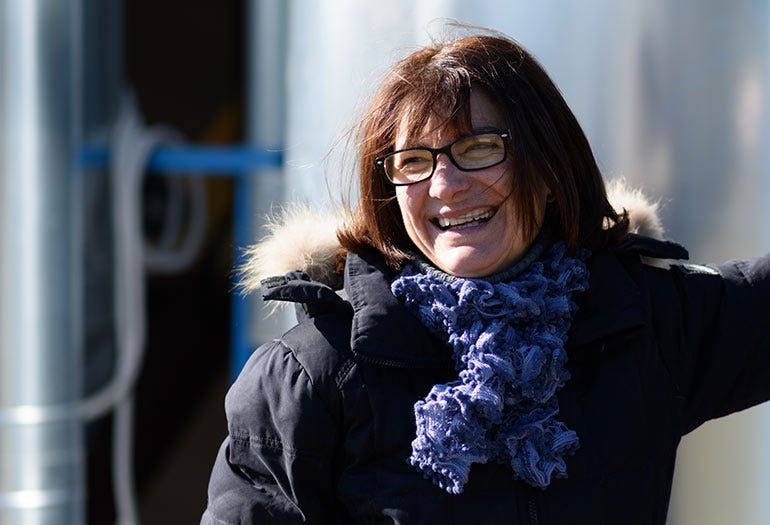 "Many times we had to restack a new pallet by hand," Anna recalls. "This wasted a lot of time, compromising our business, and especially affected our reputation with customers, who were complaining about the frequent problems with the pallets."
Seven years ago, the solution to their problem appeared to Anna's brother Guido, who she describes as the one most passionate about improving the efficiency of the business and finding better ways of doing things. His idea was to begin producing pallets according to their specifications themselves.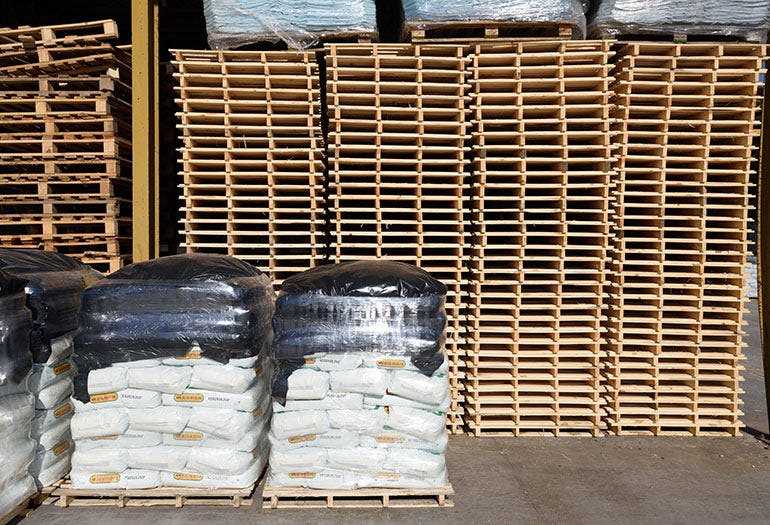 Once they started their own pallet production, it soon proved to have been an excellent idea. Not only did it give them a way to respond to their business needs, but also it also provided new ways to save money and also created new avenues for selling pallets to local businesses in their area.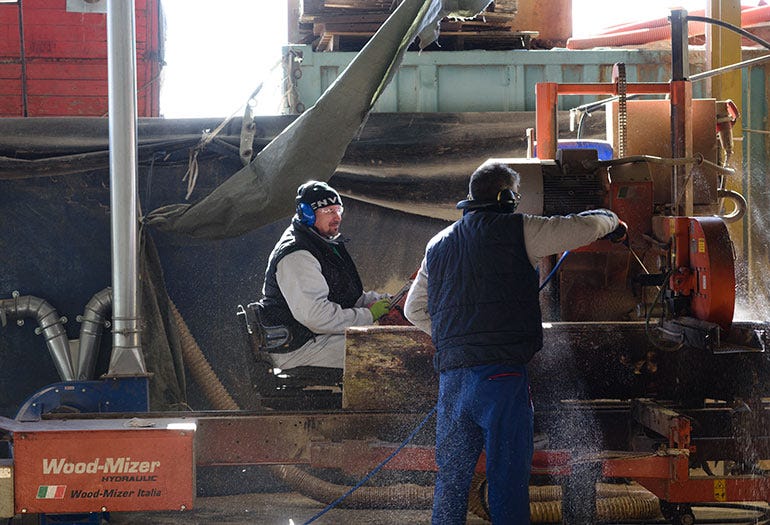 "We began buying logs in from the nearby Monti Cimini forests," Anna shares. "With the LT40 sawmill from Wood-Mizer, we could cut the wood exactly as we needed. And soon, other businesses began asking if we would produce pallets for them as well, because they wanted higher quality pallets." So in addition to improving Agrilazio's existing business operations, the sawmill opened the door to new opportunities for profits, without adding additional waste to the business.
Soon, they added a chipper and a Wood-Mizer EG300 board edger in order to produce pallet boards more efficiently and to convert the extra wood into chips.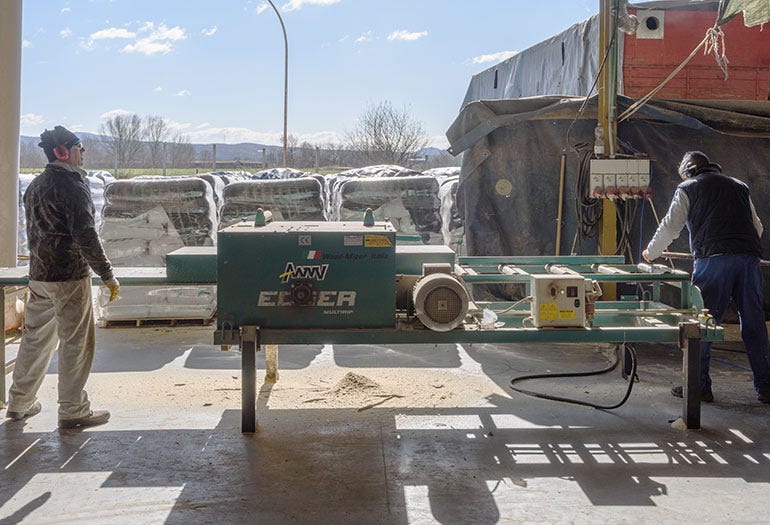 "This allowed us to repurpose the scrap wood," shares Anna. They sell pine bark to local nurseries that use the bark in their orchards to make the soil acidic and prevent weeds. The rest of their chips are converted into pellets for heating homes.
"It may not seem like much of a savings," explains Anna. "But optimising each resource and reducing any waste from the business is crucial for staying competitive. If the economy permits, and our margins continue to grow, we will consider upgrading to an LT70 sawmill to meet the growing demands."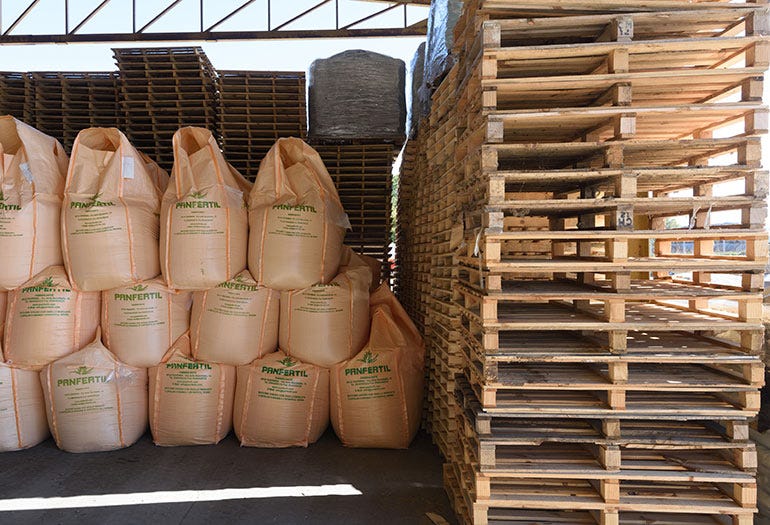 Another important victory for Agrilazio has been their increase in trade and cooperation with other local businesses.
"Every day we see friends and contacts from other nearby towns, whom now have become our best references to bring us new business for our pallets," Anna relates. "Even though our work can be challenging, our relationships with people make it easier, and help us feel more sure that at the end of the month, we will be able to pay our wonderful workers who work for us day after day!"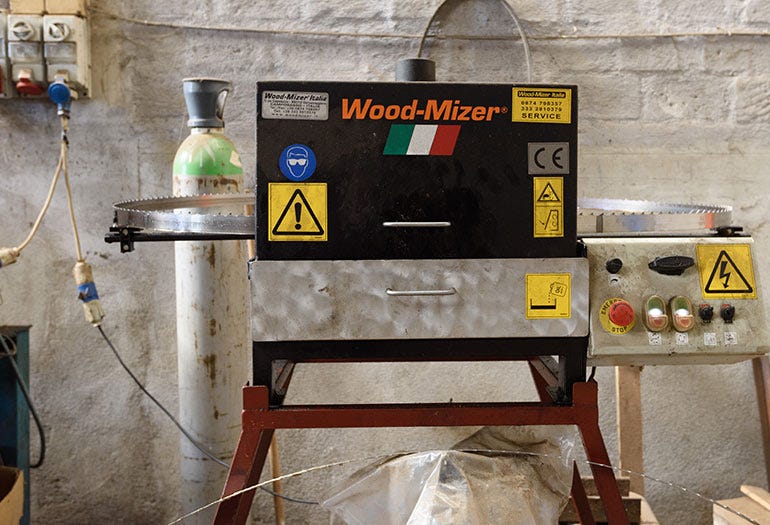 Many analysts have predicted that in response to the prolonged recession, companies with the best chances of succeeding are those that embrace sustainable practices. Economic experts refer to this as a "Circular Economy", which describes production models where the requirement for raw material is reduced because better care has been made for waste and by-products.
Promoting sustainable growth and innovation is of particular interest to the EU Parliament and other European institutions, because not only does the practices stimulate business growth, but also better safeguards the environment of the Old Continent.
In their small town, Anna and Guido are doing their part and enjoying the advantages that come from smart diversification – all as a result of needing to find a solution for unsatisfactory pallets. Their success demonstrates that the transition from theory to the practical application of good ideas can not only improve a situation, but also bring a host of additional unexpected benefits.
Photography by Emanuele Caposciutti
mv.greenpress@gmail.com