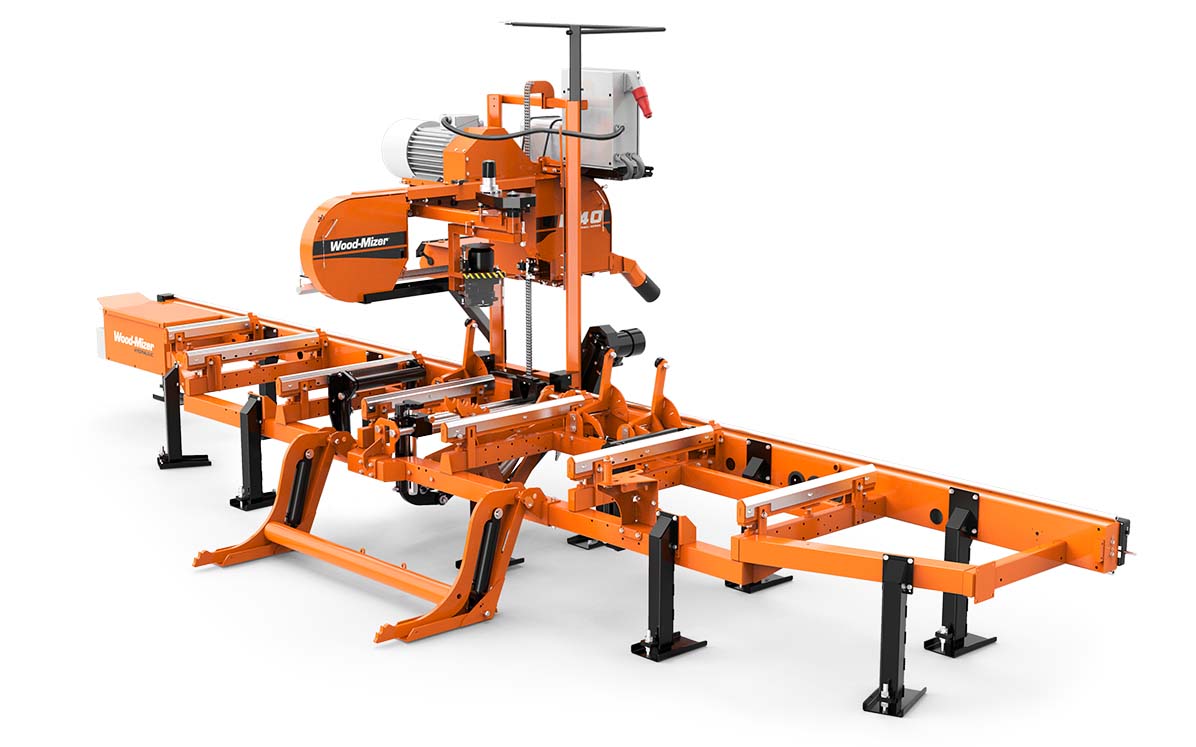 Celebrating 40th birthday
of 
40 years of proven and productive sawing performance
£27,353.00 + vat
Includes:
AH3 Hydraulic Package(1)
STANDARD or WIDE Head(2)
15 kW or 18,5 kW electric motor(3)
SW10 Setworks
Debarker
Angled Bed Rails
Promotion valid until December 31, 2022
*We reserve the right to change the conditions of promotion without declaring the reasons.

Special anniversary price
The well-known LT40 sawmill is celebrating this year its 40th birthday! Featuring the bed in M size which allows for processing logs up to 6,3 m long.
The electronic device for setting the thickness of cutting - SW10 automates cutting process.
The Debarker prolongs blade life by clearing away dirt and rocks from the bark.
The AH3 set of hydraulics for smart control of log loading and log handling on the bed.
Cutting Capacity
Max. Log length - 6,3 m (M Bed)
Max. Log Diameter (STANDARD Head) - 90 cm
Max. Log Diameter (WIDE Head) - 100 cm
Max. Width of Cut (STANDARD Head) - 72 cm
Max. Width of Cut (WIDE Head) - 84 cm

(2)You decide about the sawmill configuration. Depending on Your requirements, choose the STANDARD or WIDE sawhead.

Power
(3)You decide about the motor power for Your sawmill. Choose between the electrical motors of 15 kW or 18,5 kW.

Log Handling
(1)
AH3 Hydraulic Package
- 3 side supports, central clamp on two rods, turner, 2 toe board rollers, log loader
Get a Quote / Ask a Question
The Wood-Mizer Customer Experience
Support
World Renowned Customer Support available locally.

Warranty
2 Year Warranty on All our LT and LX Sawmills.
Instalation
We can deliver and install the LT40 sawmill at your location on request.

Training
You can get comprehensive onsite training at the time of delivery, ask for more details from your dealer.