Wood-Mizer Introduces Innovative HR250 Twin Blade Horizontal Resaw
By Wood-Mizer, Europe

Wood-Mizer introduces a new horizontal resaw with two saw blades in one frame. The twin blade HR250 can make one or two cuts in a single pass to resaw cants and boards.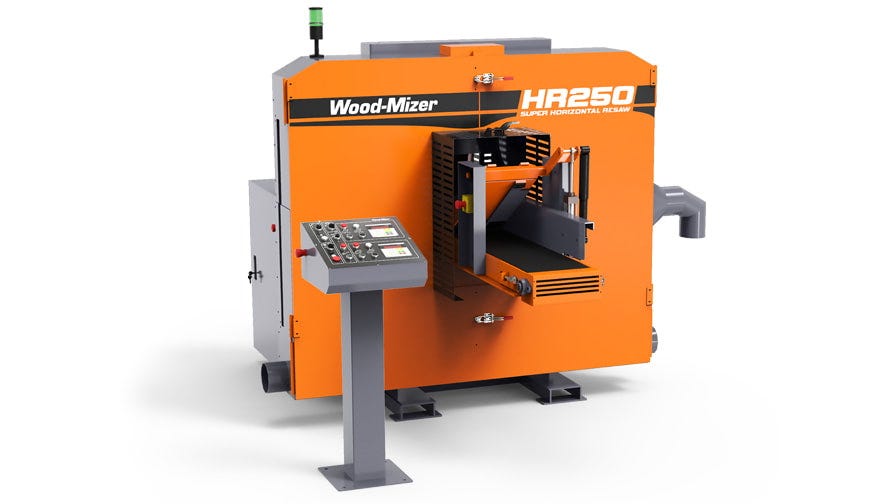 The new head configuration makes this machine compact and easy to integrate into existing sawmilling lines in limited workshop space. The unit is shipped on a single pallet and can be installed within a few hours.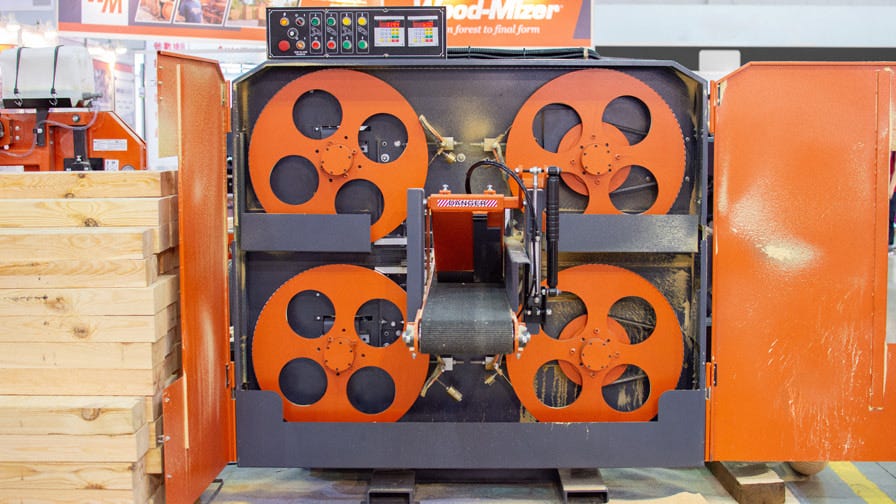 More advantages of the new design derives from innovative systems of non-belted blade wheels, blade tension and securing material while cutting.
Top and bottom saw wheels are driven by two individual 15kW electric motors. The HR250 features 710 mm dynamically balanced steel non-belted blade wheels that allow the use of 32 mm and 35 mm wide bandsaw blades, or optional wider wheels for 38 mm and 50 mm blades. In addition, a rubber belt conveyor transfers cants and boards through the blades with variable feed speed from 5 to 25 m/min. The HR250 provides unbeatable flexibility by allowing the ability to respond quickly to market needs by cutting both softwood and hardwood to increase productivity.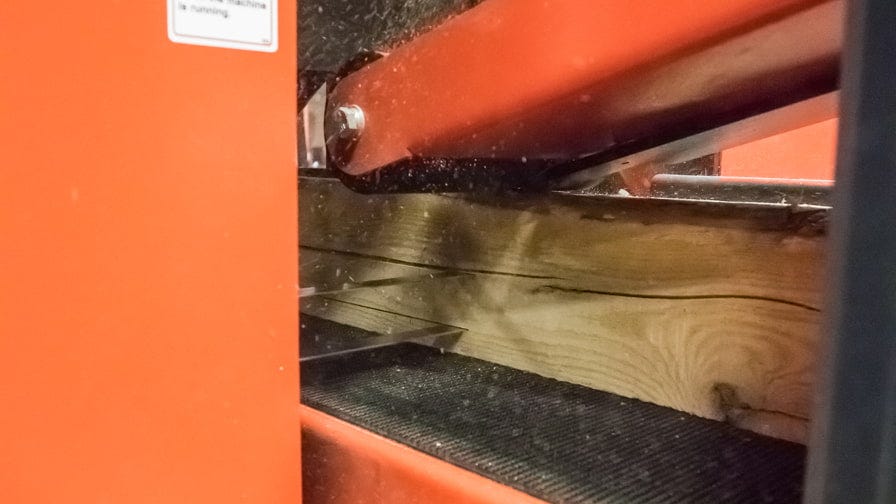 The automatic blade tension system maintains proper blade tensioning during the cutting process for longer blade life and stops machine immediately if the blade is broken ensuring that there is no further damage internally and to the timber.
The accuracy of cutting is ensured by digital Setworks that quickly position each blade separately when setting cut thickness. Additional cutting precision is provided by a powered hold down roller that keeps material secured on the conveyor belt.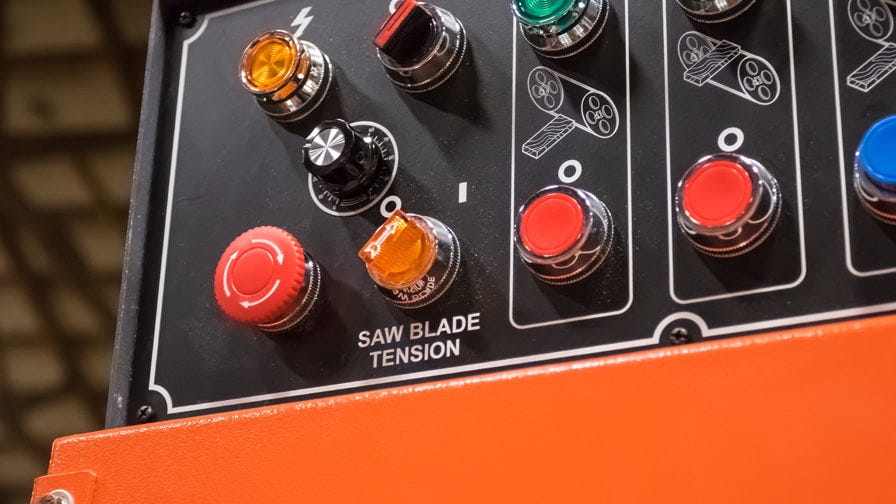 "Since the beginning of company's history, Wood-Mizer has been producing a large range of resaws providing different levels of productivity", says Adam Kubiak, Industrial Products Sales Manager of Wood-Mizer, Poland. "Based on the modular design, each model of traditional Wood-Mizer horizontal resaws, like the HR500, HR700 and HR1000, has two saw heads installed one by one".
"The HR250 is a completely new design for Wood-Mizer", continues Adam Kubiak. "Our engineers created a very compact, versatile machine with a lot of innovations that generate benefits for timber producers and pallet manufacturers that make them more competitive on the market".
The twin blade HR250 is built to last with heavy-duty construction and premium components. The HR250 is CE certified, supported by 12 month warranty and Wood-Mizer customer service.
To get further information about Wood-Mizer's HR250 Twin Blade Horizontal Resaw, contact your local Wood-Mizer representative.