Sawmilling at Balmoral Estate in Scotland with Wood-Mizer LT40 Sawmill
By Wood-Mizer, Europe

Balmoral Castle has been the residence of the Royal Family in Scotland ever since it was acquired by Prince Albert for Queen Victoria in 1852. The castle's construction was completed in 1856, and since then, Balmoral has been the Scottish home of the Royal Family. The tradition is that each successive owner of the Estate takes a close personal interest in running and improving it. Balmoral Estate recently purchased a Wood-Mizer LT40 WIDE Mobile sawmill to efficiently maintain the forests and green areas surrounding the Castle.
Balmoral Castle is a large estate in Aberdeenshire, Scotland, and a residence of the British royal family. Its history dates back to the late 14th century. These days, it covers an area of approximately 20,000 hectares, including grouse moors, forestry, and farmland, as well as managed herds of deer, Highland cattle, sheep, and ponies. It also offers access to the public for fishing and hiking. The gardens and castle grounds are open daily to the public between April and late July, after which the royal family members arrive at the castle for their annual stay.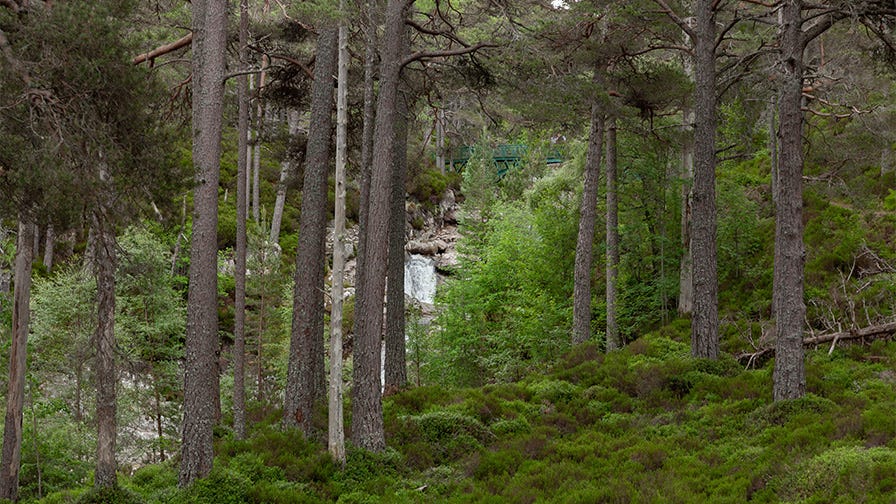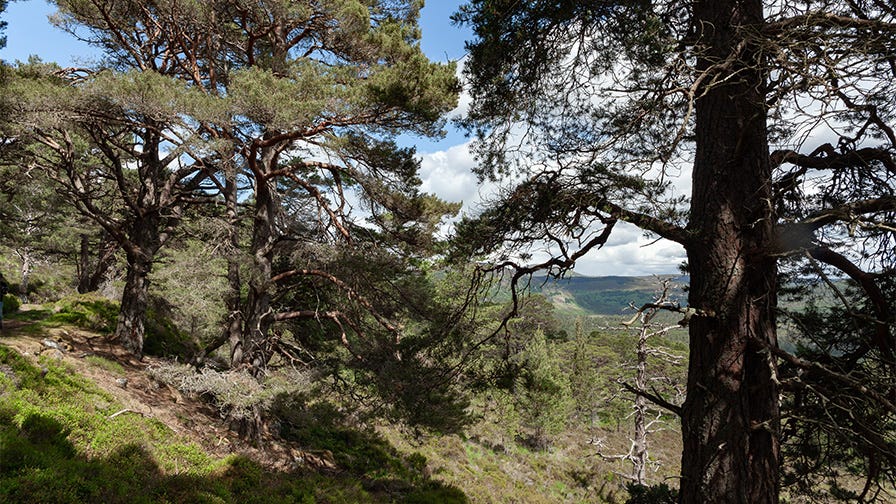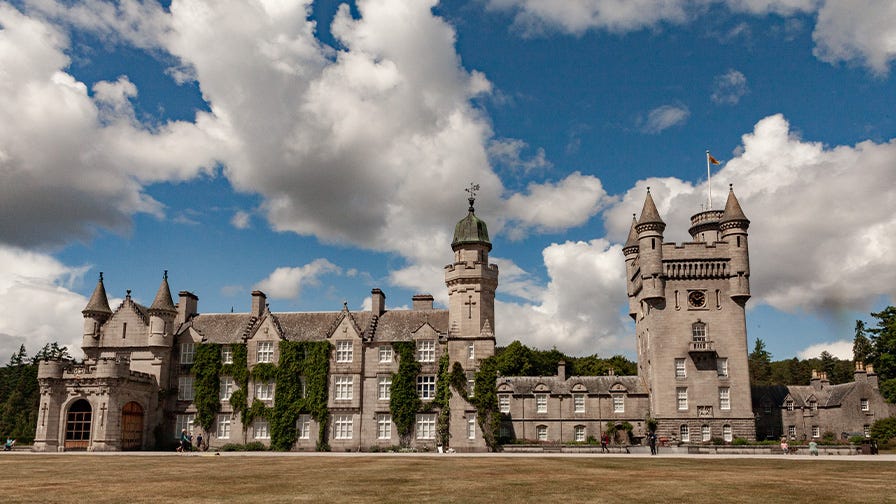 The Estate encompasses 3,000 hectares of woodland with an annual harvest yield between 6,000 – 10,000 tons of timber. Since the era of Queen Victoria, timber has been extensively utilized in the Castle and estate. Most of this timber is sold to local sawmills, and a portion is processed on-site for builds and repairs. The lower quality wood is converted to firewood used in the Castle and other estate houses, while some is chipped to fuel the biomass boiler.
A staff of 50 full-time workers and an additional 100 seasonal workers are employed to help maintain the estate. The Forestry Team is tasked with planting young trees, nurturing growing plantations, and ensuring a steady supply of firewood.
"I've been working here for over 30 years now, and I'm in charge of the day-to-day running of the forestry department," says Joe Maclugash, the Forestry Foreman at Balmoral Estate. "My duties cover a range of activities, from felling the trees, clearing after a wind blow, building fences, dismantling old constructions, or repairing roads."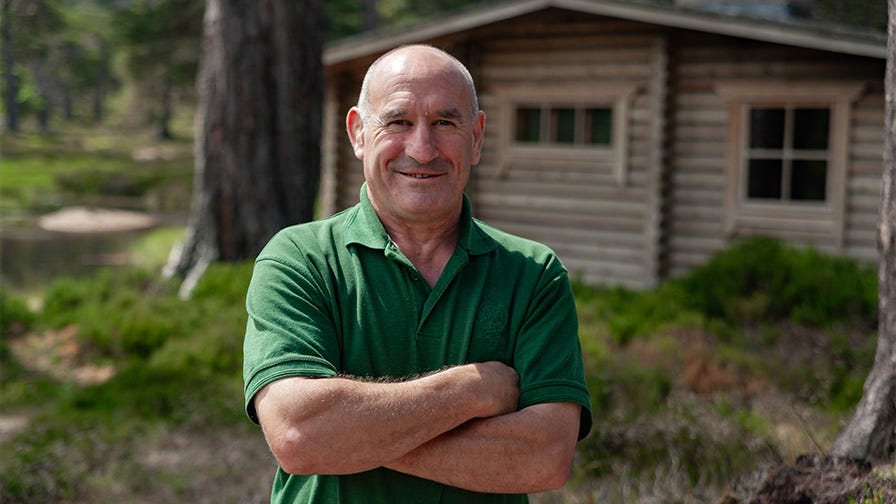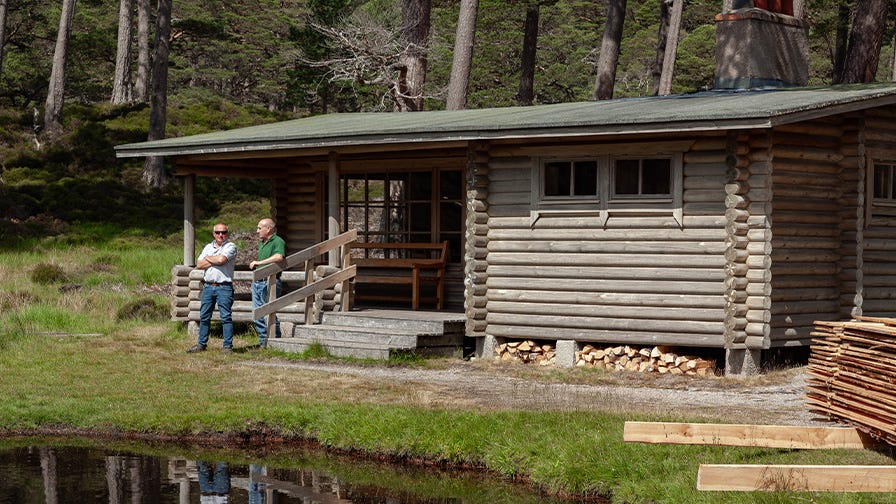 "I followed my father's footsteps, and I became a forester," he recalls. "I enjoy working in the forest because it calms me down. Whenever I struggle with a bad day, I can find a soothing spot with a nice landscape to relax. You can't find that when you work in the office."
Joe started his forester's career in 1981 as a chainsaw operator and gradually worked his way up to becoming a self-employed specialist in the west of Scotland. After moving to the east, he worked at one of the local estates, and then about 30 years ago, he progressed to Balmoral Estate as a forestry estate worker. "I was busy here with various works, for example, operating a chainsaw, driving a tractor, winching, skidding, and sawmilling, which I've enjoyed ever since."
At Balmoral Estate, the sawmill powered by a water turbine dates back to 1927. The turbine was refurbished in 2005 to make it efficient enough to produce electricity for the national power grid. Before buying their Wood-Mizer sawmill, the estate's previous sawmill was operated with a huge circular saw with replaceable teeth. "Back then, the so-called yankee saw eliminated the need to take the blade out from the machine whenever you wanted to cut different wood," explains Joe. "It wasn't really safe because you had to handle logs manually. Feeding the material through took a lot of effort, and you had to be careful because the saw could kick the log back."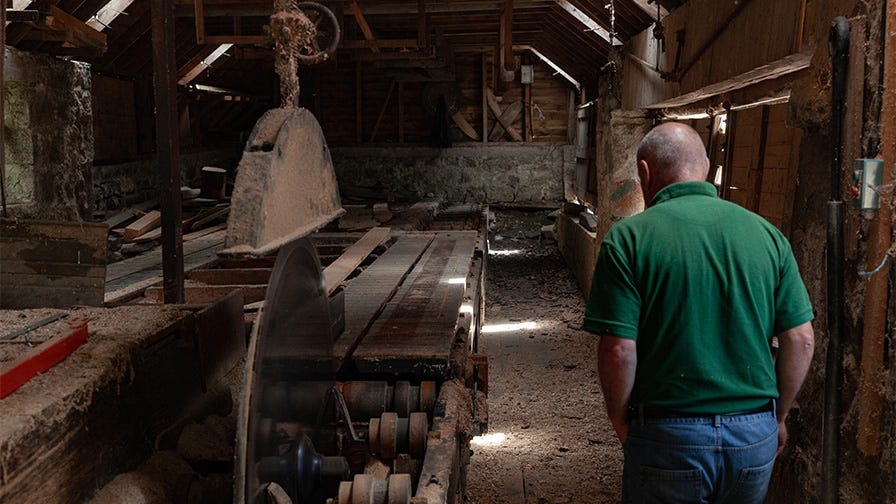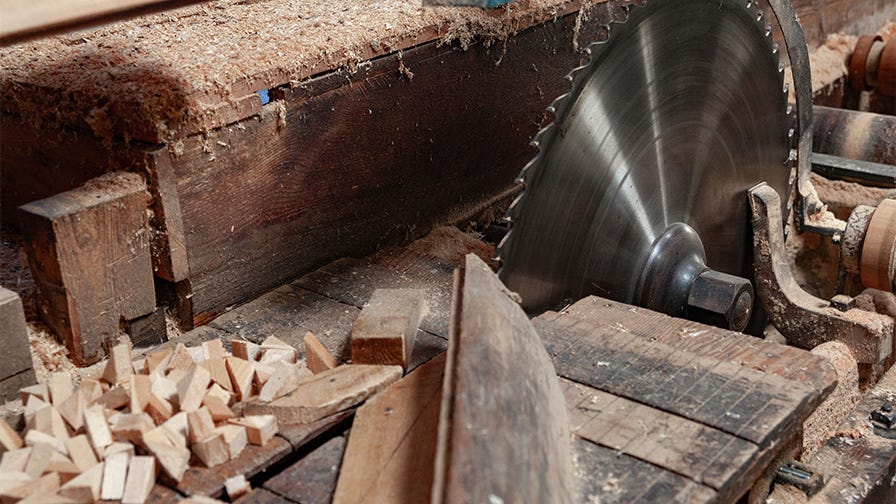 "His Majesty King Charles takes a keen personal interest in the management of the Estate, especially the green areas with forests, gardens, and meadows. We use wood for various projects and don't want to buy wood elsewhere. Predominantly, we utilize softwoods, such as pine, Douglas fir, Noble fir, Sitka spruce, or hemlock," explains Joe. "In Balmoral Estate, there are mostly mixed coniferous woodlands with the addition of hardwoods. Some parts are a commercial forest area, some utility woodlands, and some belong to the Conservation Area at the West End, which Queen Victoria initiated." The woodlands are cultivated with new trees – for every felled tree, Joe plants about 5 new trees.
Joe and his sawmilling mates learned about Wood-Mizer products years ago when their old sawmill stopped working, and they had to have some work done by a mobile sawmilling contractor. "We liked the idea of working on our own portable sawmill, although it took some time before His Majesty The King could see the benefits of a sawmill and approved our recommendation to buy a Wood-Mizer for the Estate," explains Joe. "We managed to purchase the Wood-Mizer LT40 WIDE Mobile sawmill from the APF Show in 2022 with the assistance of Keith Threadgall, the Scottish sales agent. Keith gladly supports us whenever we have an issue with operating the sawmill. I enjoy working on the sawmill, although I'm still learning, so I might call Keith with a silly question every now and then."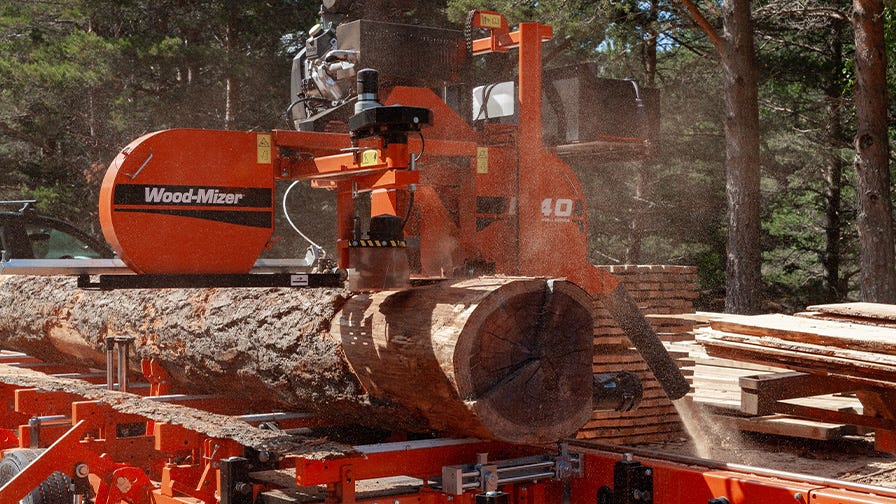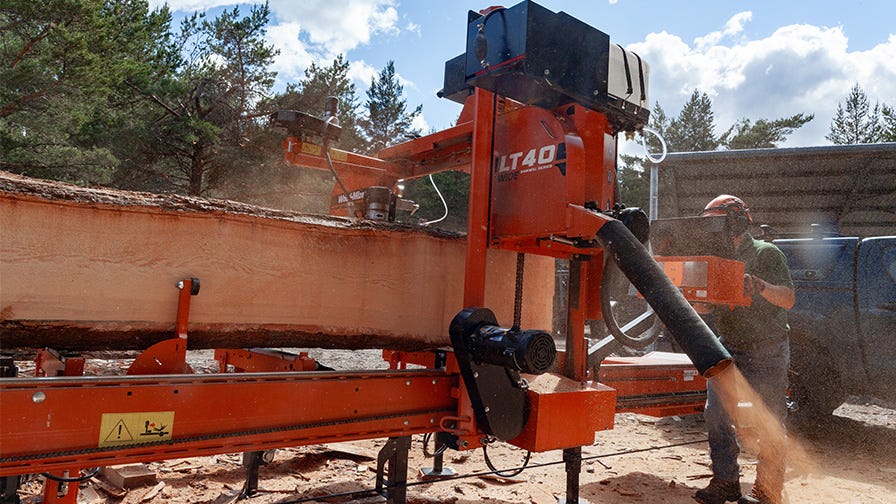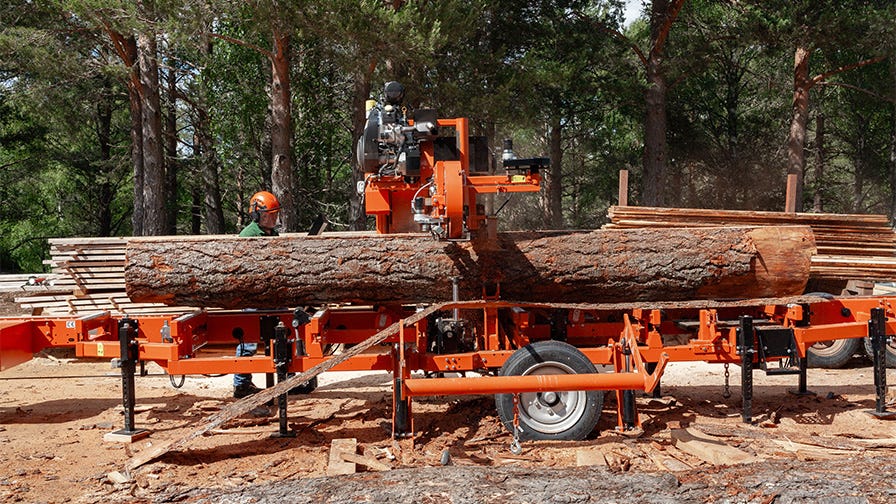 "We did our best to convince the King to buy us the LT40 WIDE sawmill because it's well-built and easy to operate. There's plenty of support from Wood-Mizer UK's representatives, and the official online resources are full of useful material. So far, we've used the sawmill for several projects at the Estate - we've just refurbished a bridge and milled some timber for the game department, which is getting ready for the grouse shooting season. Soon, we'll be building a canteen extension next to the castle," continues Joe.
Along with the LT40 WIDE sawmill, Joe uses the Wood-Mizer blade maintenance equipment to resharpen the blades. He would like to extend the sawmilling workshop by adding an EG300 board edger to take the bark off the edges quickly and efficiently.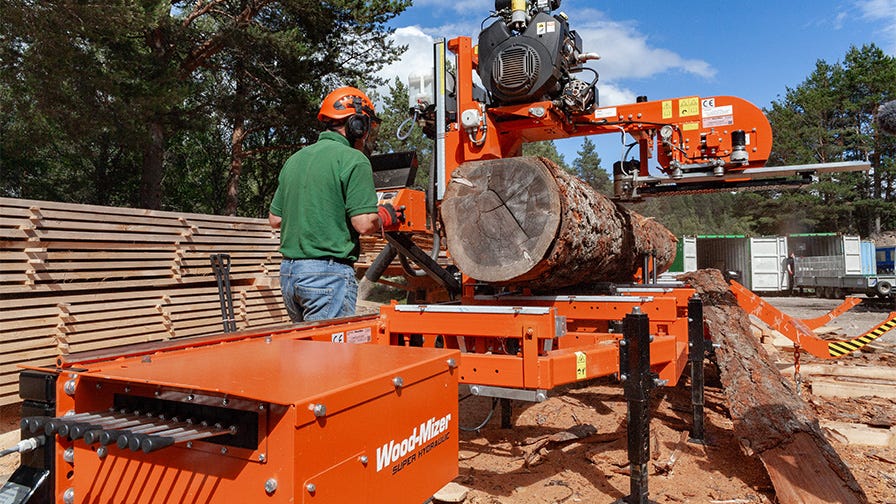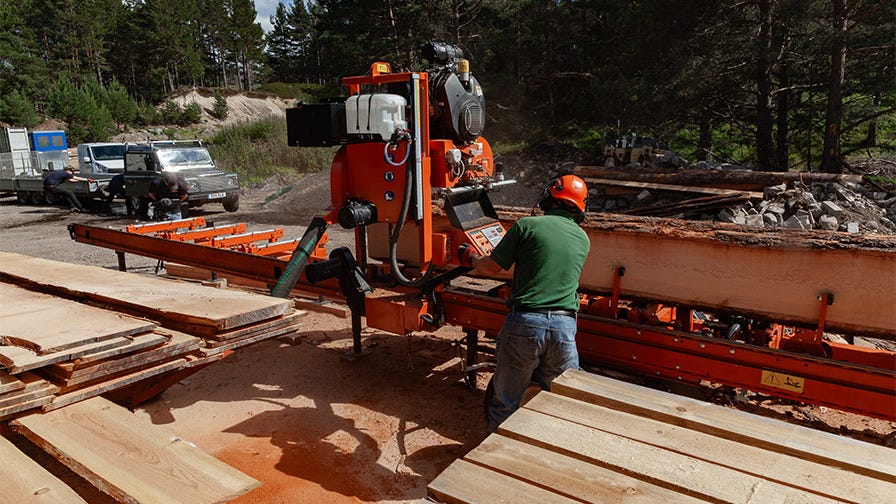 Wood-Mizer LT40 is a legendary sawmill that revolutionized how people converted logs to timber. For more than 40 years of its presence on the market, it has proven its versatility, performance, and reliability in nearly every corner of the world. Today, with his sawmilling team, Joe can move it freely around the estate and easily cut logs to boards, cants, and beams needed for their projects. The LT40 is a precise and reliable sawmill that will last years and generate profit daily.
***