Traditional bells sound better thanks to oak yokes and belfries
By Wood-Mizer, Europe

How to get the best sound out of a church bell? German experts with 300-year of experience claim it takes great skill and something more - a yoke from oak wood!
The Bachert company, founded in 1725 by Kaspar Bachert in southwest Germany, casts and restores the whole range of bronze bells and wooden belfries for clients throughout Europe. Although in operation for almost 300 years, the company is still operated by descendants of their founder. They continue to work in much the same manner as their ancestor.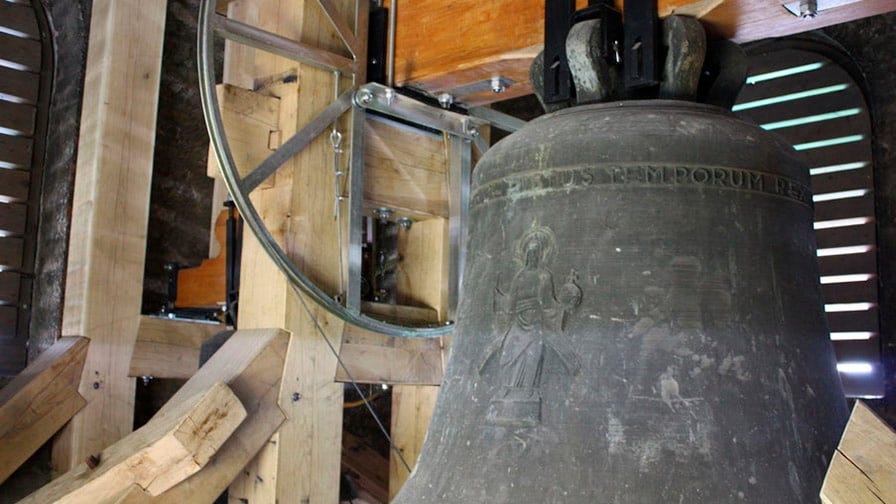 For those unfamiliar with how bells are cast, it is quite a fascinating process, utilizing a form of bricks and clay and filling the bell pit with soil. For 300 years, the process has remained much the same. To achieve a perfect pitch tone at the end of the traditional casting process is truly a work of art, which the Bachert company embraces and has perfected.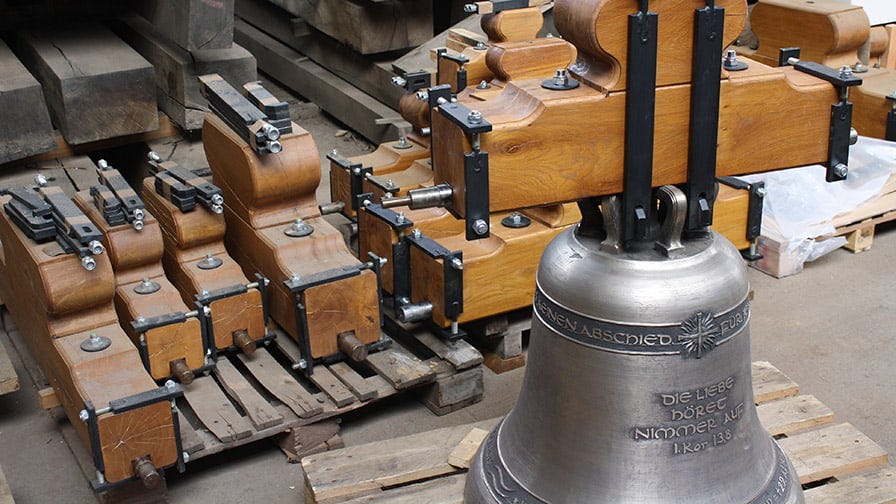 Influencing the final tone of the bell is the yoke belfry, which suspends it. According to the Bachert company, oak wooden yokes is the best possible material because of the full and soft sound created by combining the large bronze bell and the right wood of collar. Since May of 2012, the Bachert company has moved their yokes' production in-house, giving them more control of the final collar and belfry look and design.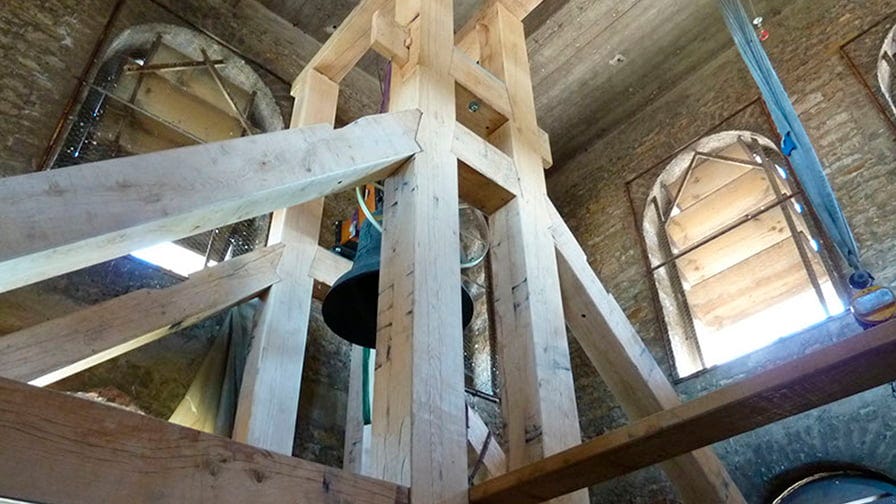 To produce these yokes themselves, the Bachert company installed a Wood-Mizer LT15 band sawmill. The sawmill uses thin bandsaw blades and so matched their needs of high quality and low volume. Compared with other sawmilling methods, capital investment is low for this machine, and operating costs are minimal. The sawmill has an MP100 beam planer/moulder attachment that completes Bachert's solution – they can process a log into a finished, planed beam without any other large processing machines. Before the arrival of the sawmill and planer, crafting a yoke took at least one day to make. Now they can produce the same collar, planed and moulded as needed, in less than an hour. The yokes must be very strong, and they usually use oak from two to eight years old.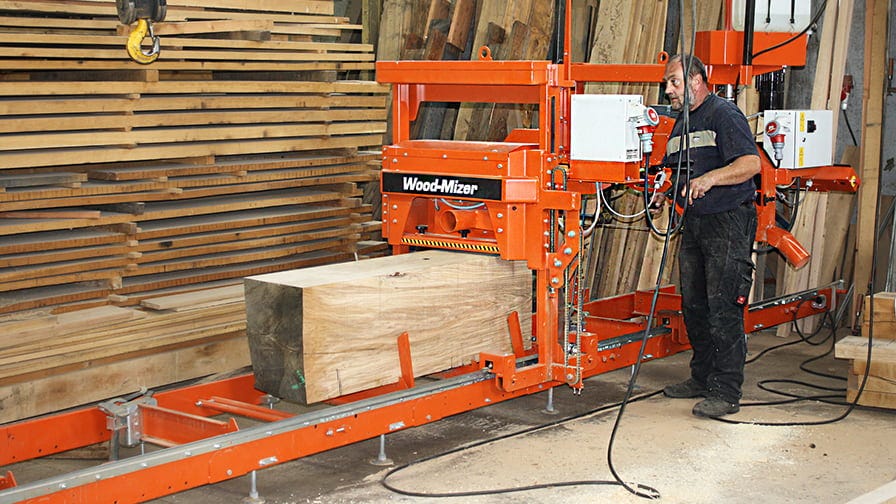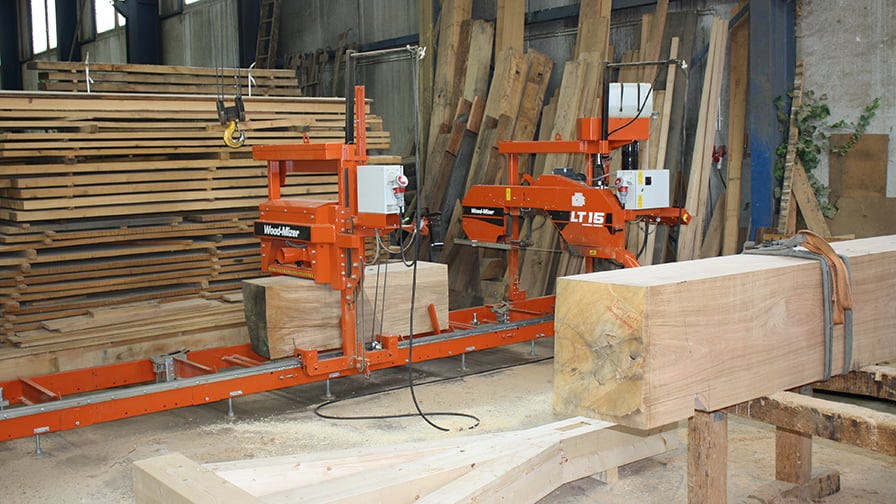 The addition of a sawmill to the company has opened up new opportunities for additional revenue as well. Not only are they producing wood for their own needs, but they can also supply beams for restoration projects associated with their current clientele.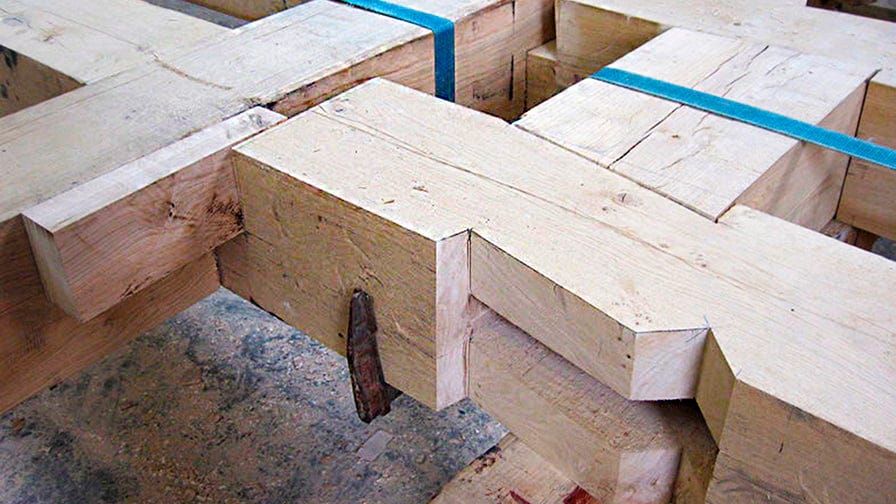 ***