Building a Large Wooden Sauna on an Island in Helsinki, Finland
By Wood-Mizer, Europe

A Finnish woodworking company, Hirsityö Heikkilä, constructed a large wooden sauna on the Suomenlinna island with timber processed on their Wood-Mizer band sawmill.
Hirsityö Heikkilä is a woodworking business located in Central Finland. Owners Martti, Ilkka, and Johannes Heikkilä continue in their father Erkki's footsteps who founded the company in 1995. Their family business continues to grow at a rapid rate, quadrupling its turnover in recent years. Their clientele is nationwide, and each project is handcrafted to scale, including summer cottages, houses, barns, and more. Recently, Hirsityö Heikkilä initiated their most significant project, supplying timber and constructing a nearly 200 square meter sauna frame.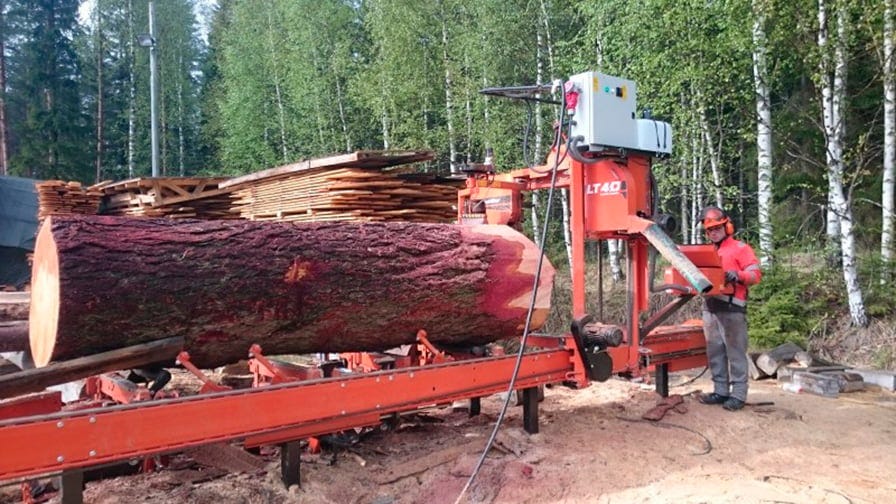 The sauna was built on the Suomenlinna island and is now one of the hallmarks of Helsinki's public sauna bath trend. The leading designer of the new sauna is national and international architecture award-winner Anssi Lassila. According to his plan, the sauna building consists of two separate rooms: one for men and one for women, each accommodating about 20 people. The washrooms are located on the lower level, and the upper level is the sauna itself with a beautiful view of the Baltic sea.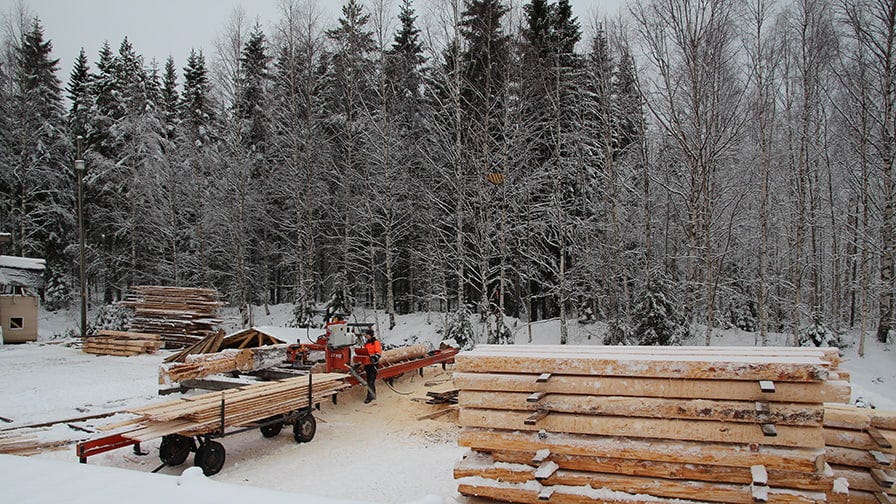 Johannes Heikkilä gave a quote for this exciting project. A few days later, Hirsityö Heikkilä was selected as the supplier for the Suomenlinna sauna frame. They began by finding the perfect trees to cut. A total of 166 cubic meters of timber were purchased, and the longest beams measured 10 m. The cants were sawn to 180 mm on the Wood-Mizer mobile sawmill and then taken to a local kiln, where they dried for a month.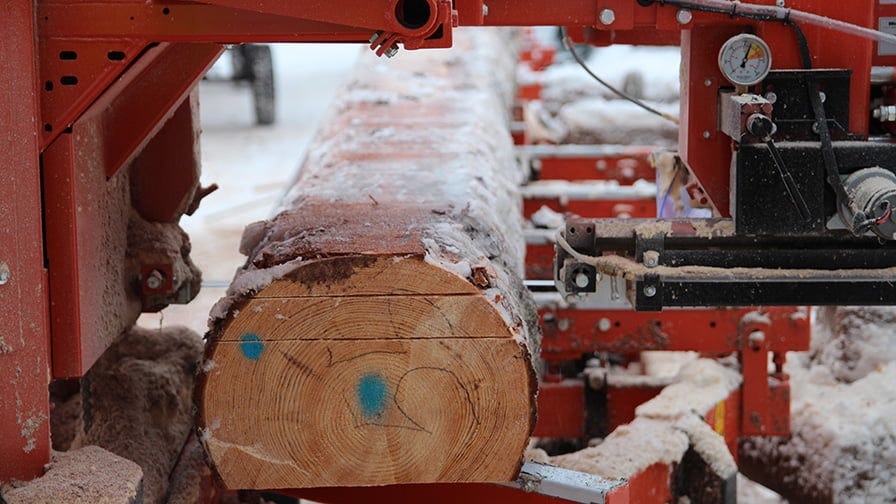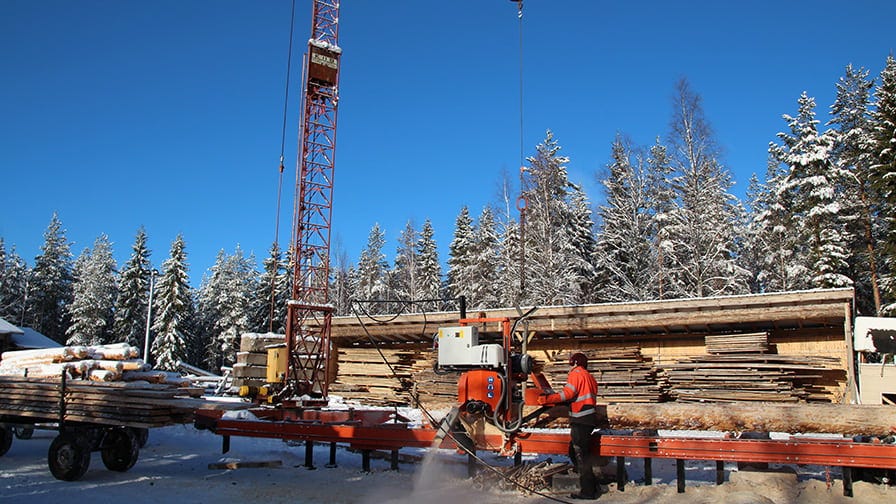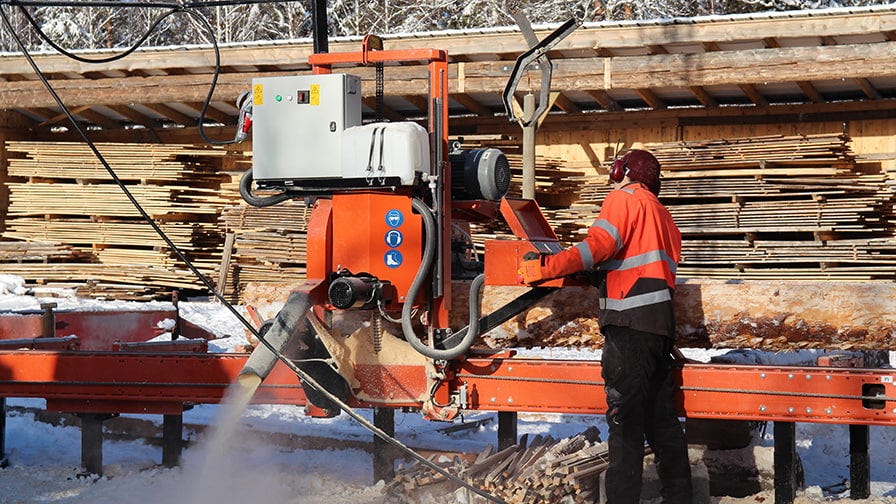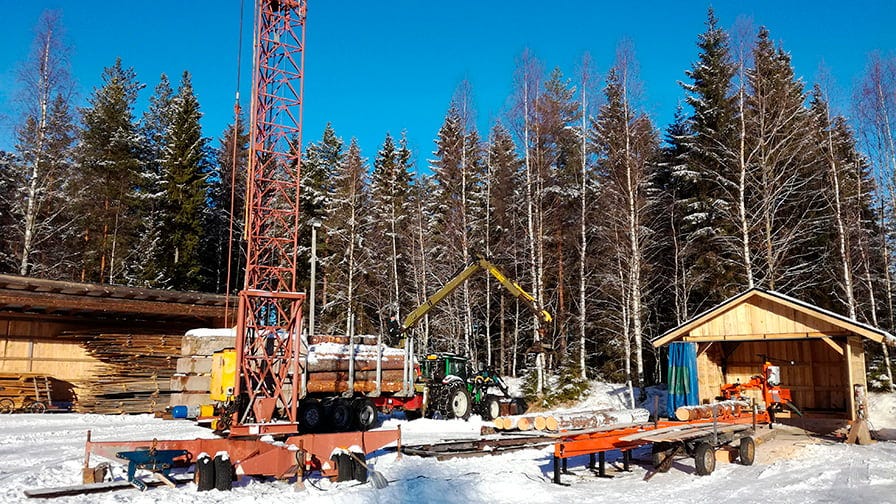 The actual building work began by first creating a replica base of the final foundations (20 x 8,5 m). Later, the actual handcrafting of beams and corner joints of the frame began and the entire sauna was finished. Over 220 m2 of the inside walls were hand-hewn. After this, the logs were marked and taken down for transport to Suomenlinna. Then the final re-erecting, cutting the openings, and more took place right on site on the island.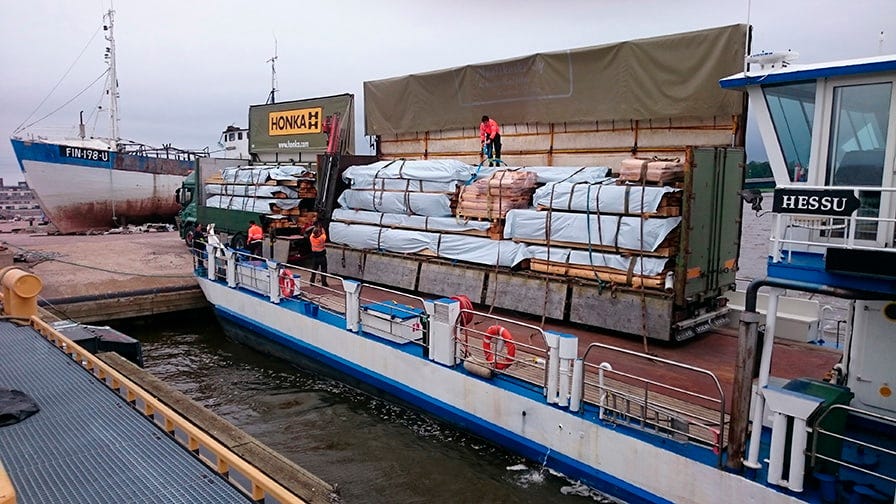 With their Wood-Mizer LT40 mobile sawmill and a 7.2 m bed extension, the Hirsityö Heikkilä builders could handle the large logs required for the Suomenlinna sauna project. With a traditional circular sawmill, this project would have been impossible to complete.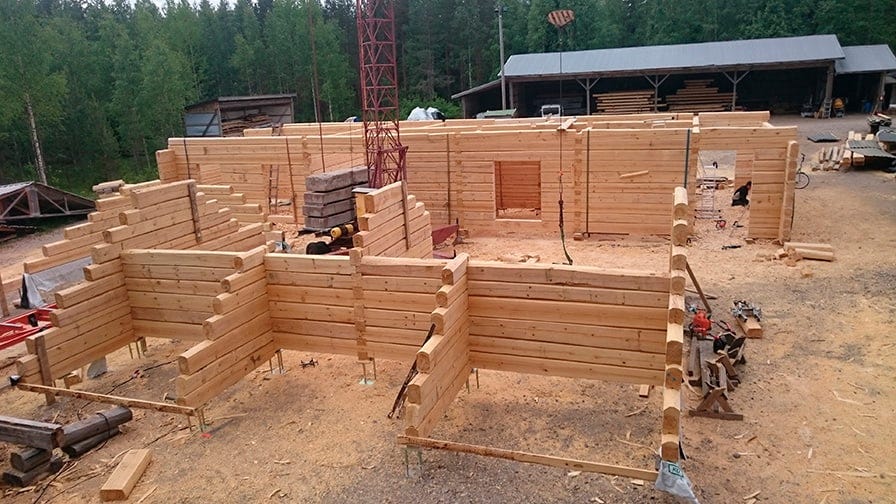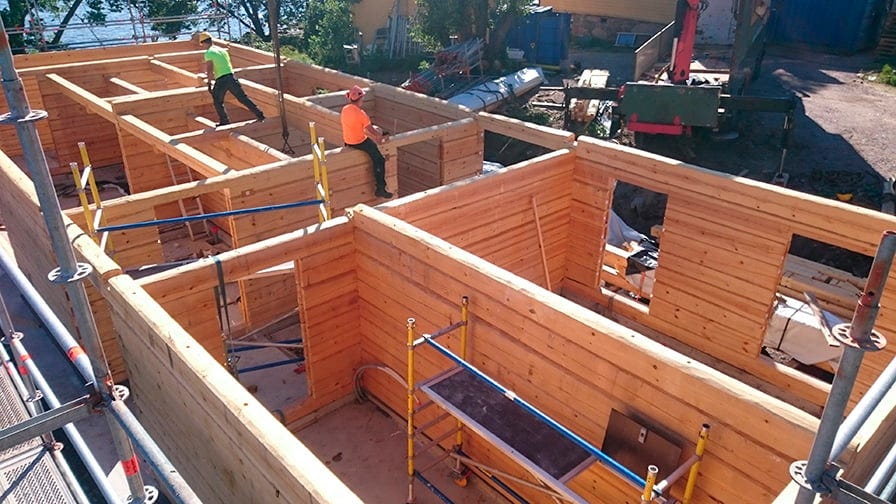 "By using a band sawmill, we get good-quality sawing and can saw up to 1 m log diameters and 14 m long logs," explains Johannes. "It makes it easier for us to be able to have our own equipment to saw the raw material for projects ourselves."

It was essential to have a band sawmill for the sauna project because a local rural development program gave Hirsityö Heikkilä an investment grant to purchase it.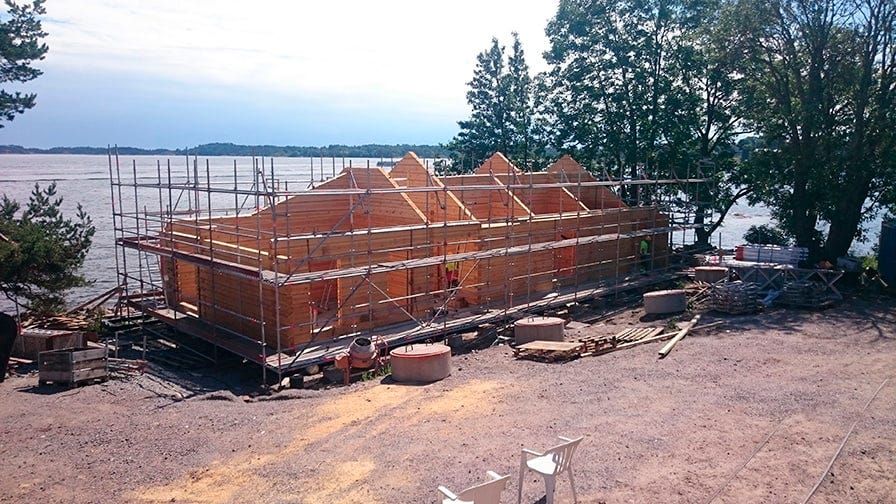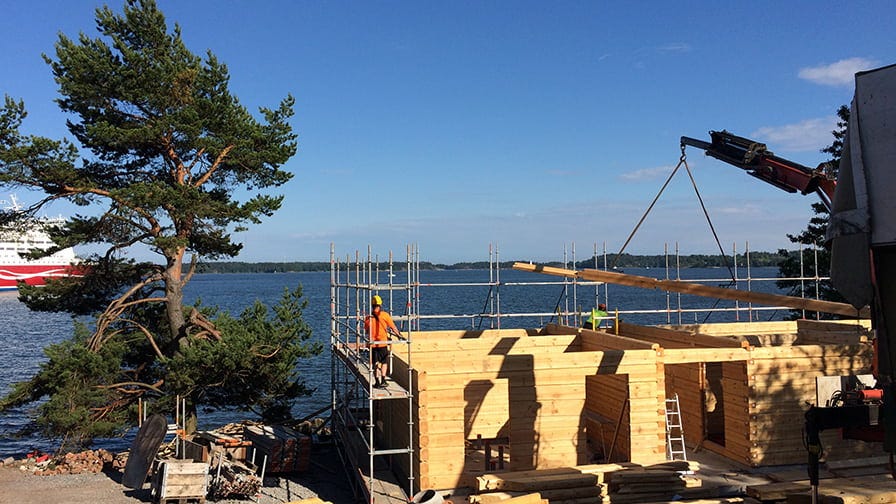 "The financing makes the investment decisions easier for the entrepreneur," Johannes says. "We have used the rural program financing several times so far in our growing business."

Johannes and his brothers continue to take on challenging projects and supply breathtaking woodwork for their community.