Former Electrician Built Dream Home in Canada
By Chase Warner, Wood-Mizer

Nathan Shewchuk accomplished his lifelong dream of building his own home with eight years of hard work and dedication, along with a few helpers and a Wood-Mizer portable sawmill.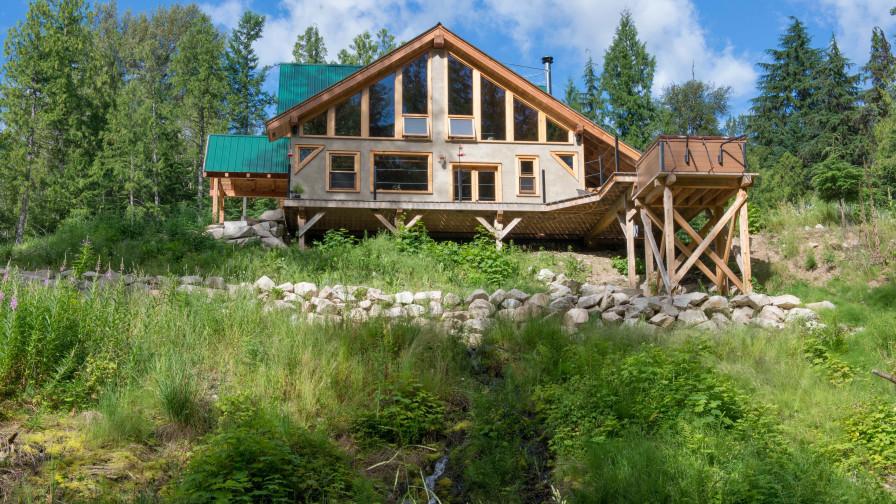 Working as an electrician on high-end custom homes in Oregon for over a decade, Nathan Shewchuk realized there must be more to life. "I was tired of the city and wanted nothing more than to move into a remote part of Canada and build a house, so I did," said Nathan.

Nathan's story began in 2007 when he purchased land in the Canadian province of British Columbia to build his home. Nathan found that he could either buy lumber and transport it to his remote location or produce lumber himself utilizing local timber from his land.

"I looked into a few different sawmills but found nothing compared to Wood-Mizer," said Nathan. "I thought that this was the only way to go. What a handy tool!" Without any previous sawing experience, Nathan purchased an LT40 hydraulic portable sawmill and was set to continue his new life chapter. "I spent my whole life in the trades, framing, and finishing carpentry, so [building and woodworking] wasn't new to me."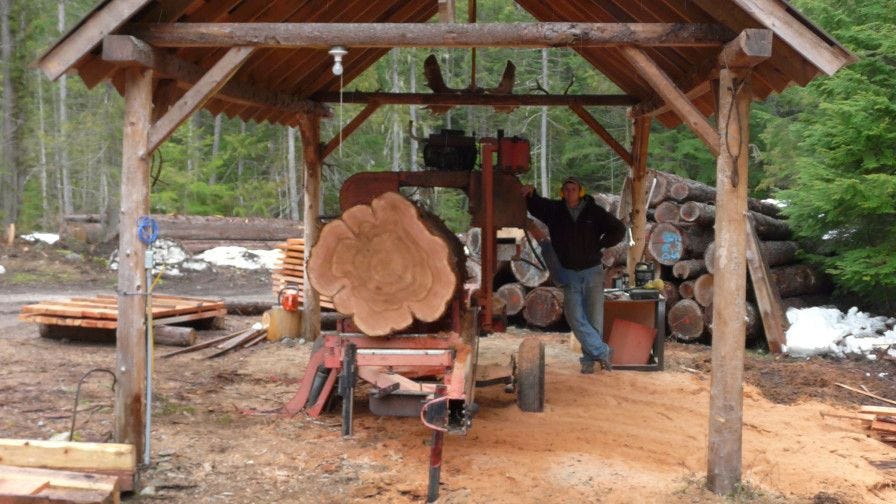 Nathan wanted to mill 100% of the wood for his home on his Wood-Mizer sawmill, which meant many trips to the kiln and years of drying lumber. "It took eight years from clearing the property to the last nail," he said. In the first year of construction, Nathan completed the roof. He milled all the cedar materials needed for the windows and doors of his home. With help from his neighbor and master finish carpenter, Kit, the windows and doors were completed, and Nathan could move into his home for the first time that Fall. "The Wood-Mizer was a wonderful tool; it was perfect for the job," he said.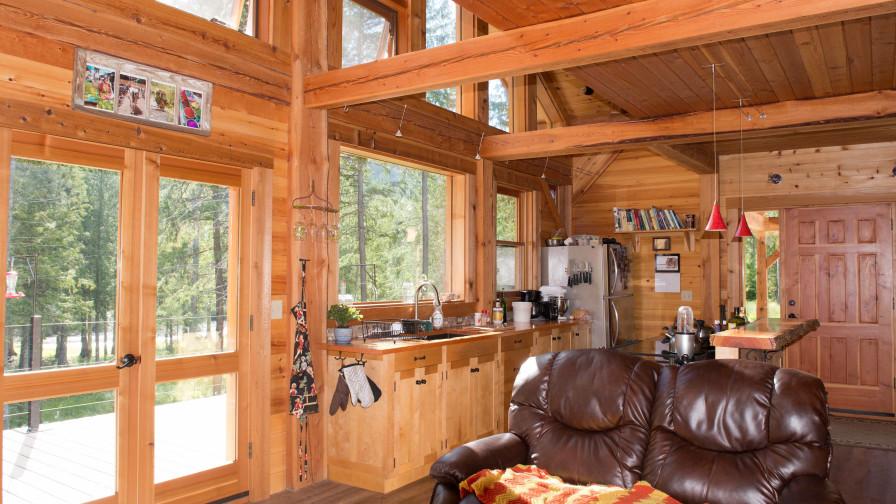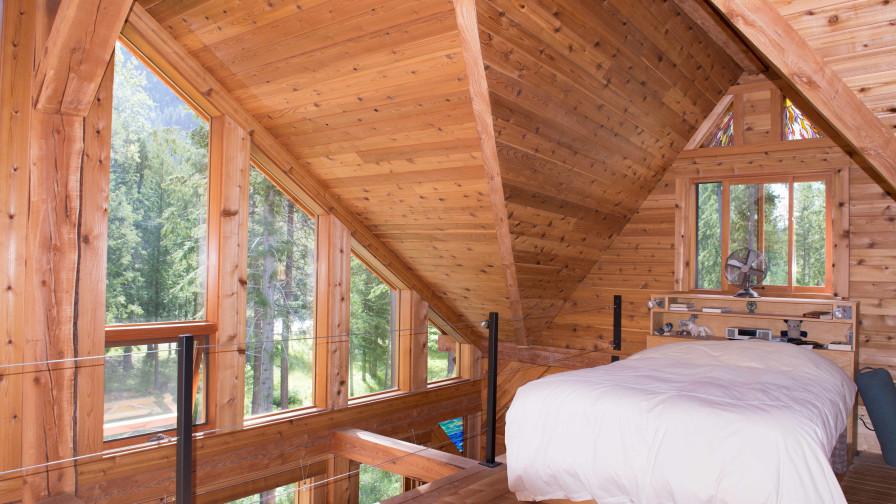 Over the next few years, Nathan milled birch and Douglas fir needed for the rest of the interior of his home and worked on all the necessary finishing woodwork for the windows. He also built a rock fireplace and shower and milled all the tongue and groove wood for the walls and ceiling. After eight years of hard work building and sawing the 52 cubic meters of Douglas fir, larch, birch, and cedar on his LT40 hydraulic portable sawmill, Nathan had finally finished his dream home and woodworking shop. With help from many friends and neighbors, Nathan completed his house from the ground up, just as he had dreamed. "My neighbor Kit did all the cabinets, doors, and finishing carpentry, and my friend Doug was there hand-in-hand for carpentry work and many brainstorming nights," said Nathan. "Many people helped along the way, and I am very fortunate to have a lot of good friends."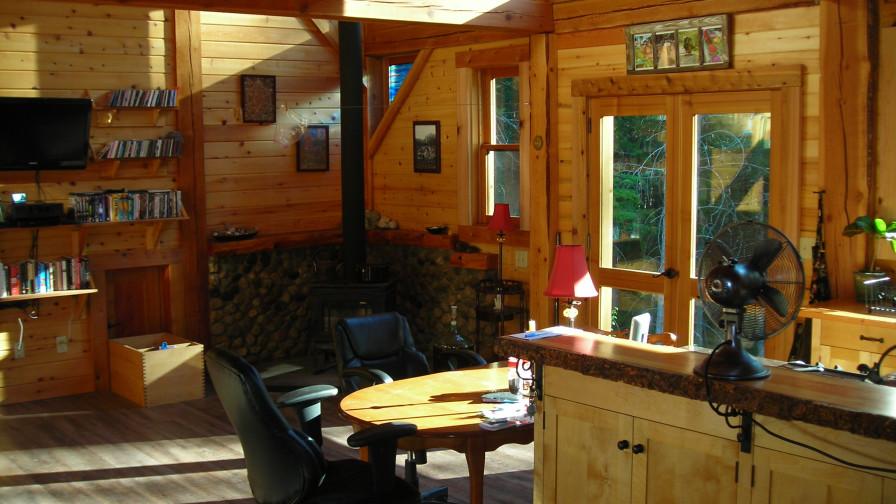 Nathan estimates he saved between $70,000 and $80,000 by sawing his own lumber for his home that features a 110 m2 living space, 140 m2 woodworking shop, and 46 m2 deck. "I get an overwhelming response to my home," said Nathan. "All in all, I had the time of my life and owe many people for their knowledge and skills. This would not have happened without that." As for the future, Nathan can't wait to get onto his next project with the Wood-Mizer sawmill.