Great Oaks from Little Acorns Grow – Engineer Uses LT40 To Transform Career
By Ben Pike, Eve Communications

Paul Grainger is an engineer at heart. Whether it's restoring motorcycles, repairing farm machinery or building timber-framed roofs, he can turn his hand to it.
An eye for detail and a healthy dose of passion for carpentry has seen him build a diverse, busy business across North Yorkshire.
Having three Wood-Mizer LT40s since starting the business has helped him go from selling waste wood on eBay to becoming an intrinsic part of a multi-million-pound restoration project at a luxury rural hotel.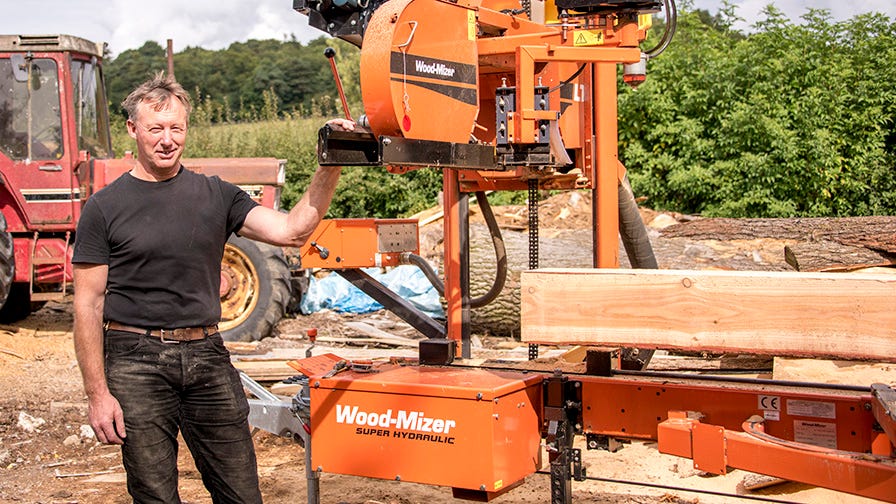 In search of a niche
"I went to college as an engineering technician, but I got bored of that so I left and started agricultural engineering work," he said.
"I worked on Case and International farm machinery and raced motorbikes before I went in to forestry where I've been ever since."
Paul didn't like seeing the timber he was pulling out of woodland going to waste so, in the mid-1990s, a friend lent him a Wood-Mizer LT40.
"I started converting oak in to beams and selling them on eBay. Local builders and businesses started buying off me and it's just grown from there."
Fast forward 20 years and while the shape of the business hasn't changed, its scale and diversity is unrecognisable.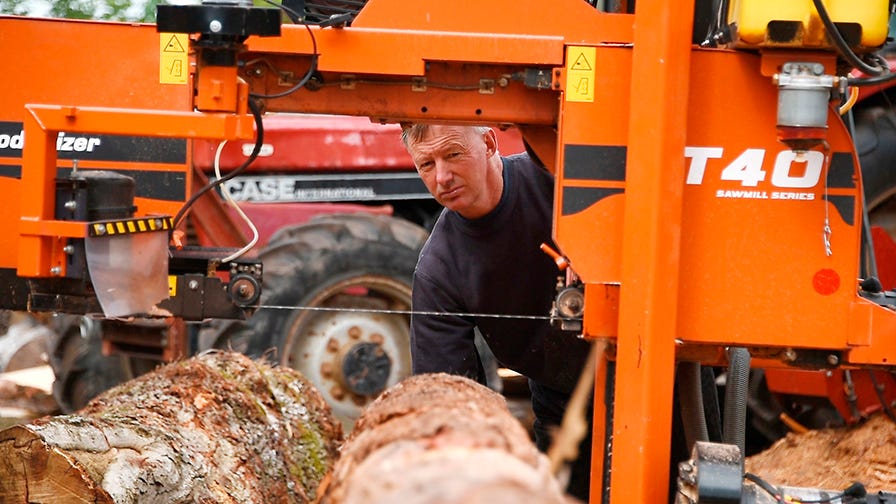 Middleton Lodge
One significant moment that has contributed to the success Paul has seen is the first job he did at Middleton Lodge.
The Georgian estate is set in 200 acres near Richmond in North Yorkshire and over the past seven years has been restored and extended to create a luxury spa, hotel and wedding venue.
Its owner, James Allison, asked Paul to build an eye-catching pergola that could be used for marriage ceremonies.
Great oaks from little acorns grow, as the proverb goes, and Paul is now an intrinsic part of the site's future development.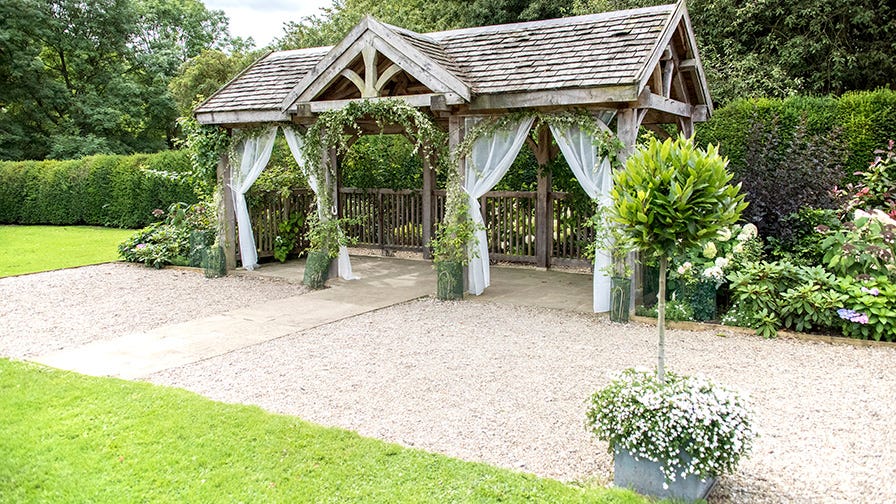 "I started with the pergola then James asked me to do some trusses on the main building and in some derelict stable blocks.
"We did some repairs and renewals in one of the wings and then when we got to the other wing we found the trusses were all rotten.
"I suggested that we make nine whole new trusses out of softwoods as that is what they originally were."
Further expansion has seen the addition of another, smaller bar and function room and Paul has just fitted several large trusses to a new block which will act as a further large wedding venue.
"We got the wood for the jobs as close to the site as possible, with a lot of the larch coming from the estate itself," Paul said.
"It's probably been growing there for 100 years and now it's part of a building that will be there for the next 100 years so it's a nice story."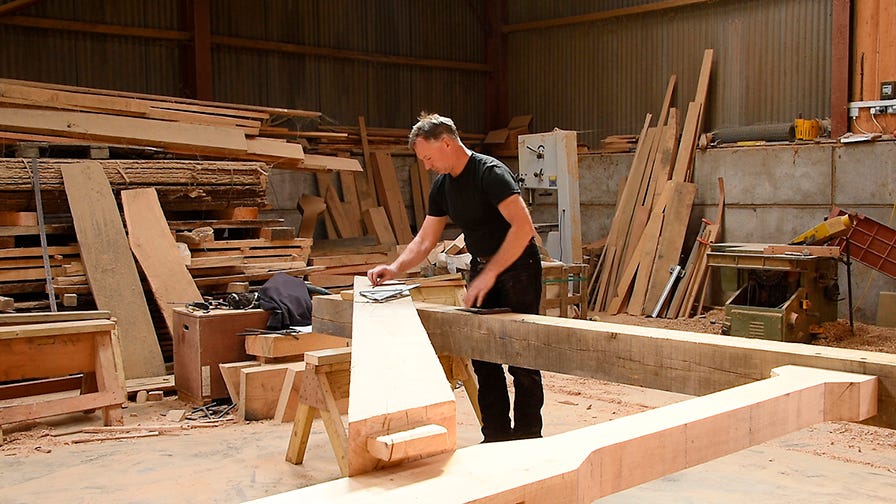 Local sourcing, local custom
Paul's work at Middleton Lodge is not the bread and butter of his business, which comes from typically smaller projects near his workshop at Masham.
A significant job he recently completed for a customer saw a decrepit agricultural building saved by replacing the roof trusses.
Its end use is still to be decided but now has the potential to become a house after being elegantly restored in local larch.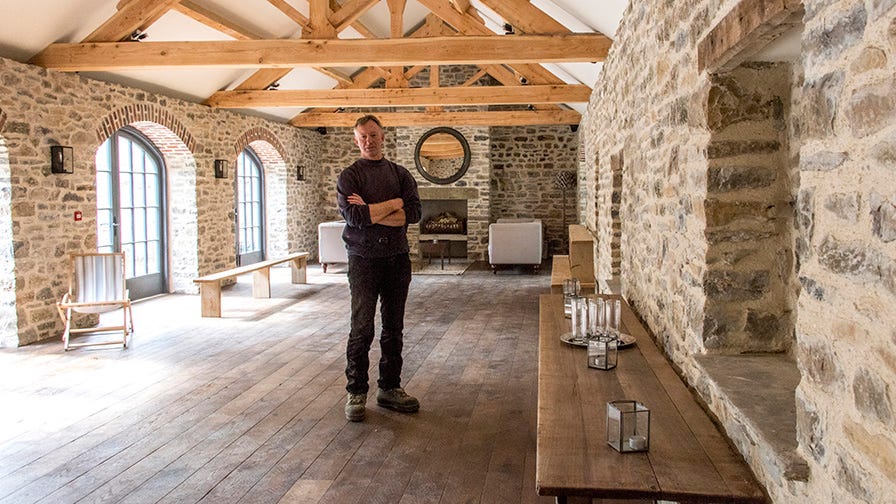 "When I originally went to see Claire, the client, she wanted a couple of trusses to go over a doorway with a big arch in it.
"I said to her that it would be beneficial to do the whole building, showing her some of the work I had done at Middleton Lodge on a similar building.
"Oak came back as too expensive so we went for larch. I'm not sure she really knew what to expect but she's absolutely delighted with the end result."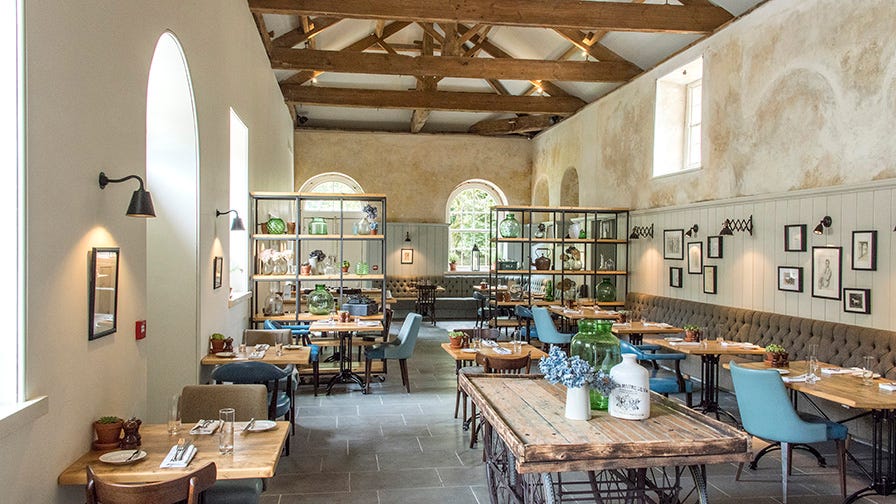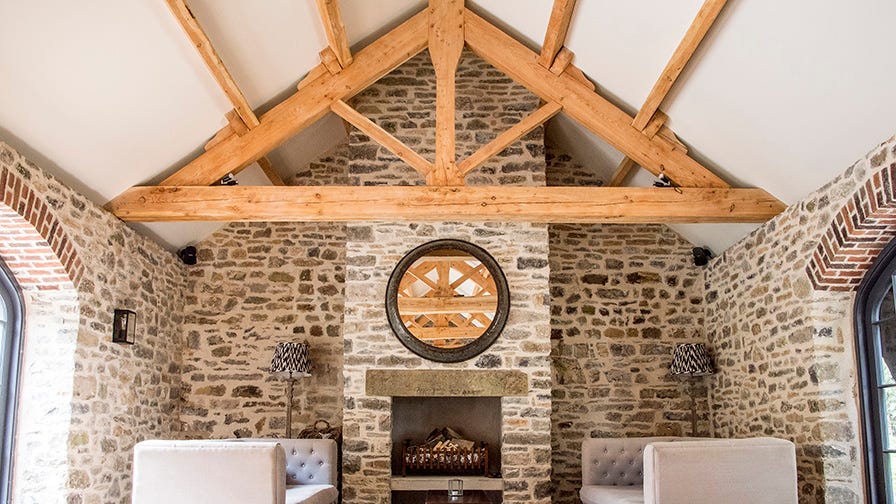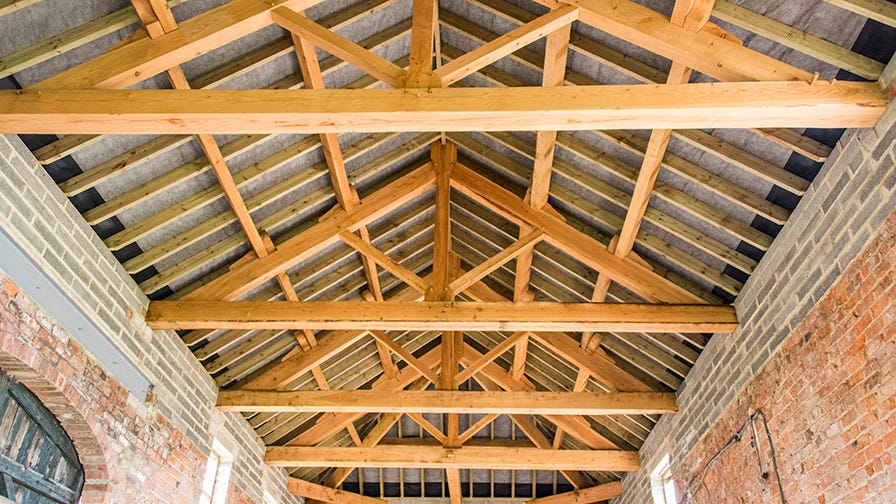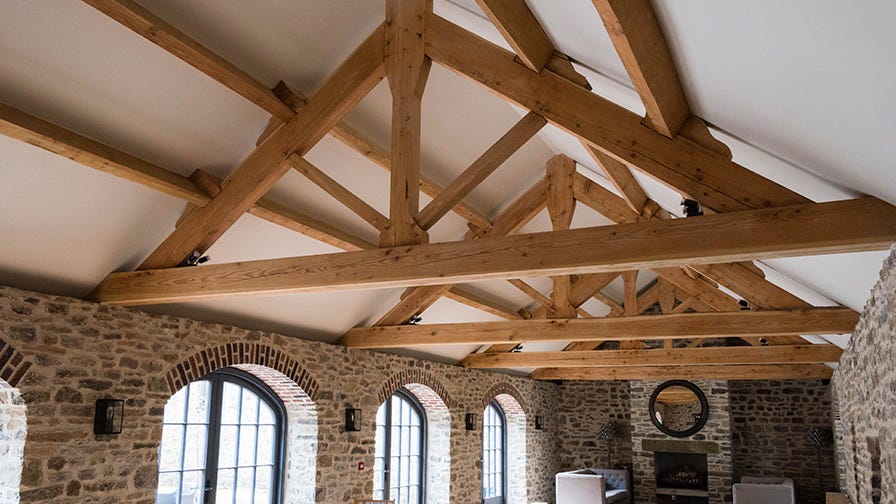 Just a stone's throw from that restoration, Paul's craftsmanship is further demonstrated.
A porch, beautifully finished in oak, frames the front of a house in the small village of Snape.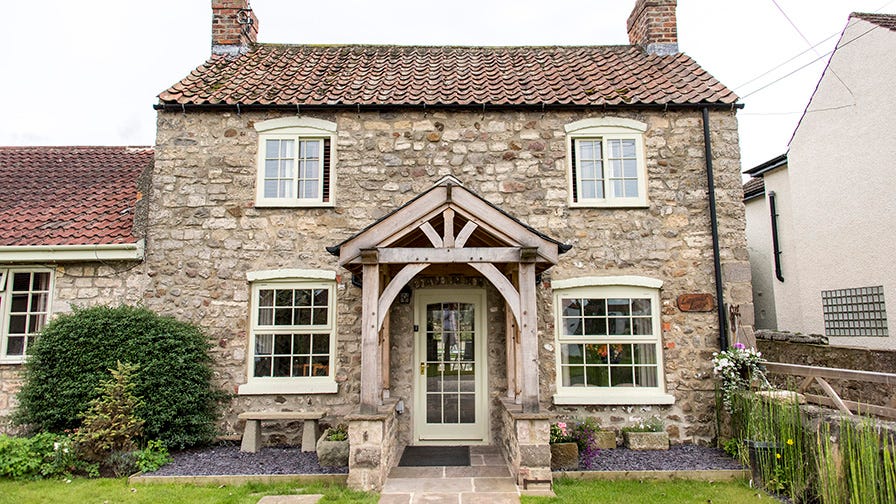 These projects, although less grand in scale, help fuel further work.
"Much of it is word of mouth. People come to me and say what they want. I'll go and measure up and then go out and build it for them. I'll do anything really."
Paul's latest endeavours are, for once, for his own benefit.
The family's Masham Old Station Caravan Park is being expanded to include some permanent accommodation – built with timber-framed trusses, of course.
"We have had the park in the family for years. It was an industrial grain storage site and a train station which closed in 1963.
"There is a café in the middle which I put an oak beam floor in to about 12 years ago.
"We're currently converting some coal bunkers in to four cottages and a new garage to accommodate storage for the caravan park.
"I don't have many days off. Or nights!"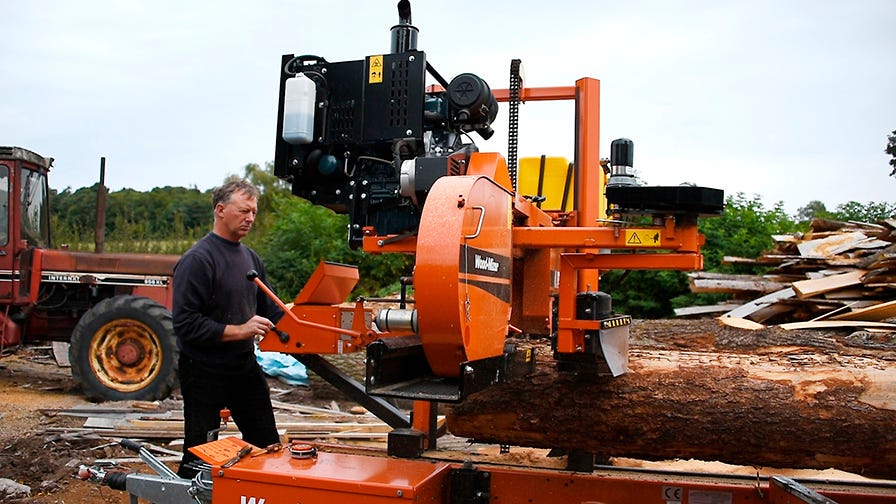 Reliability and performance
Craftsmanship and quality have clearly played huge roles in Paul's success. He recognises the importance of his sawmill in being able to deliver exactly what his customers want.
"Without the Wood-Mizer I would be snookered," he said. "It took me years to get to the point where I actually owned my own but it's been well worth it and I would definitely buy another one in a few years time and keep renewing as we go.
"I don't think I'll go for the LT70 as the LT40 does all I want. It's portable and fully hydraulic. But I will probably buy a molder/planer to be able to manufacture more."
Reliability has been as important as performance.
"The LT40 has been a reliable mill since the 1990s and three mills I have had over the years have never given any trouble.
"It cuts well and I have a bed extension can do up to 10-metre beams on it. Importantly, it will cut all the sizes I require."