Malaysian Company Upgrades to Faster & More Productive Thin-kerf Sawmill
By Wood-Mizer, Europe

In 2014, Jazlan Gazali purchased the LT70 Remote sawmill from Wood-Mizer. "I installed the Wood-Mizer sawmill to modernize my company and use modern ways of cutting sawn timber," Jazlan says.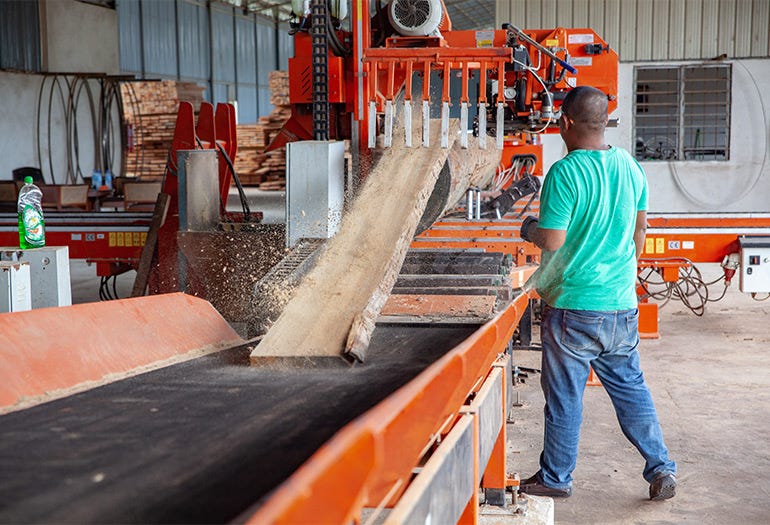 "The LT70 bed is fully hydraulic and is easily controlled by one operator from the control station," Jazlan shares. "The operator stands at the control station and controls cutting from there, moving sawn boards automatically to the offloading conveyors to the edger. This is a three-man operation to operate the sawmill and the edger, and we can produce good quality sawn timber."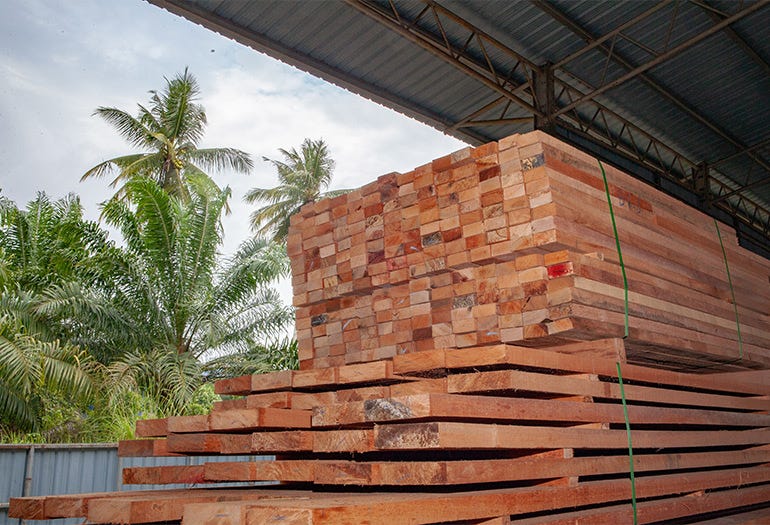 Jazlan can cut any timbers with the sawmill, by using appropriate Wood-Mizer blades designed for various hardness and species.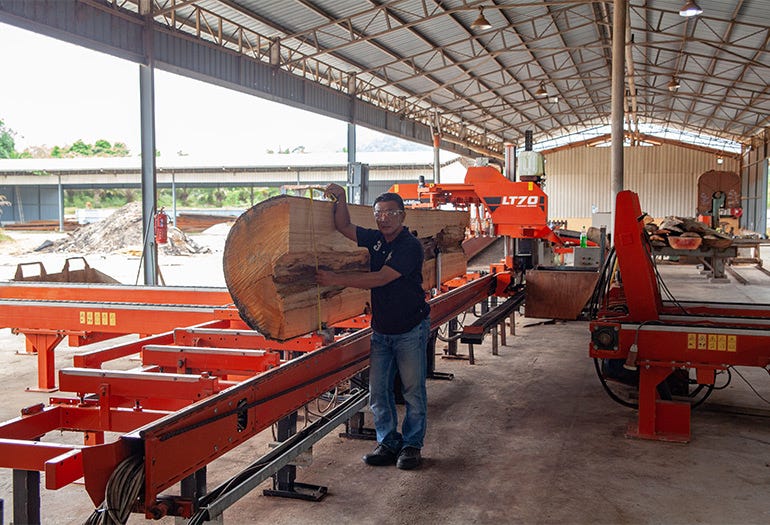 "Now we are cutting damar hitam [yellow meranti], It's a medium hardwood," Jazlan said, pointing out the log he was cutting during our visit to his sawmill. "This log is about 750 mm."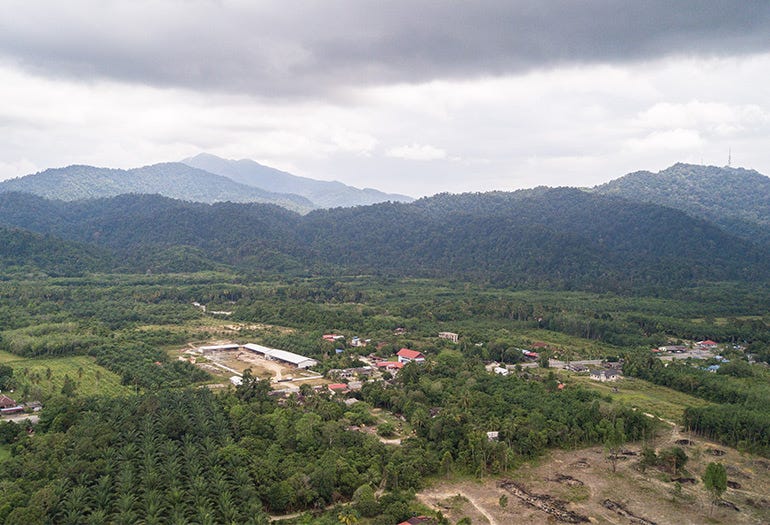 Once the sawn boards leave the LT70 sawmill, they are moved by a conveyor and a transfer table to the Wood-Mizer EG300 twin-blade board edger, where accurately dimensioned edges can be cut depending on the widths of the material and Jazlan's final timber requirements. With the edger's electronic setworks, it's easy to change the final sizes on demand.