The Finnish Contribution to the Success of Woodworking Products
By Marcin Kozłowski, PR Specialist

The success story of Wood-Mizer begins with two genius engineers who decided to share their innovative idea of a portable sawmill with the world. They found a clever way of converting logs into timber cheaply and efficiently so that construction from wood could become more accessible to everyone. More than 100,000 people have trusted this machine and successfully built their businesses or hobbies around sawmilling.
Today Wood-Mizer is a global, modern, and prosperous company, and the "Wood-Mizer Way" is an excellent example for many companies and entrepreneurs to follow. The company is present in more than 100 countries worldwide, communicating with customers in almost every contemporary language. Wood-Mizer sells its wide range of sawmilling and woodworking products via a well-developed network of distributors, vendors, and e-store locations. The company publishes rich and valuable content on websites, social media channels, or in the printed industry press.
The success of Wood-Mizer wouldn't have been possible without the trust and commitment of many people involved. It's the managers, manufacturing teams, office employees, and the agents and distributors who have been doing a fantastic job of representing and developing Wood-Mizer equipment in their local sales areas. Many of them have been with Wood-Mizer since the company foundation. And today, they have been contributing to the success in the best way they can.
One such person is Howard Blackbourn from Finland, a Wood-Mizer agent with a tremendous passion for wood, superior knowledge of forestry and sawmilling, and a long-time experience working for Wood-Mizer. In this article, he's going to shed some light on how he got involved in the Wood-Mizer dealership, where he found his passion for wood, and why Finland is the most excellent place on earth for woodworking life.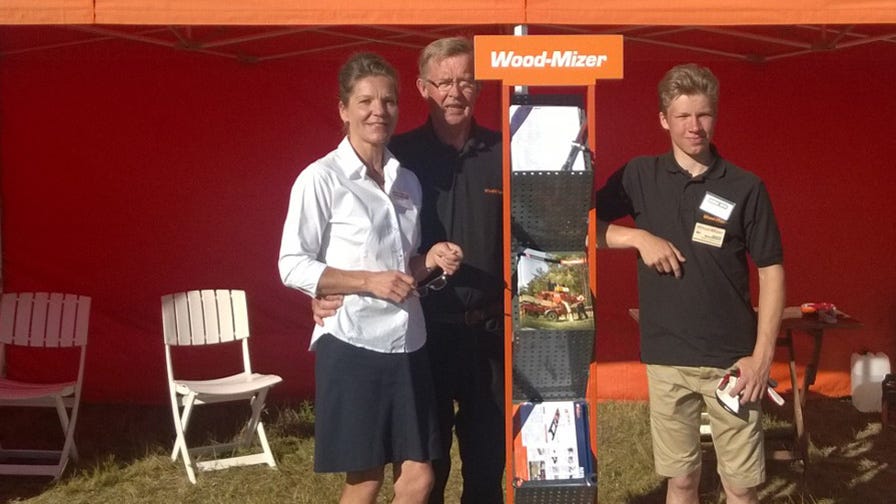 Once upon a time on a family farm
Howard Blackbourn began his journey with Wood-Mizer nearly thirty years ago as a customer who needed a sawmill to do some woodworking on his family farm. "I have a farm consisting of arable land and a forest. The old buildings on my farm needed restoration work. They were mainly wooden constructions, and the dimensions used in the old buildings were not standard. Hence my initial need for a sawmill," explains Howard. In 1993, he agreed to demonstrate the sawmills around Finland, and ever since, he's been a "freelance agent of Wood-Mizer."
He seemed to be the right person doing the right job for Wood-Mizer, as he was an interior designer by profession, and he had already worked for many years in the wood business. "I used to restore old timber-framed buildings in the UK as an entrepreneur. I had a small woodworking workshop to enable me to do that. That cemented my interest in wood," says Howard.
In the 1980s, he put his attention to the old family farm he was going to inherit. That eventually made him settle down in Finland and become fully engaged in forestry. "After I arrived in Finland, I had to work a lot in the forest, as it hadn't been managed for many years. Cleaning up the forest from bushes and old trees, improving the roads and ditches, sawing the felled logs – these were the first jobs on the list of priorities," remembers Howard.
Working in the forest turned out more than just the necessary work he needed to do on his land. Howard discovered an enormous potential in the woods and decided to purchase his first sawmill to be able to do something practical for the land and at the same time make some profit. "Working in the forest made me see the potential. Some of the trees were "too good" to go into bulk/industry. With the purchase of my first LT40 mobile sawmill, I was able to select the right trees for the right purpose," Howard admits.
The Finnish "Green Gold"
Finland, located beautifully in the north of Europe between Sweden and Russia, is blessed with rich forest and wood resources. The Finnish people are very much aware of this natural gift and refer to the woods with much dignity and respect. Forest provides them with precious material that helped thousands of people construct their dwellings and contributed to their high economic status. "Majority of the houses in Finland built before the 1960s were log or timber frame houses. About 75% of Finland is forest, known as "green gold." Forest industry is our most important sector," Howard points out.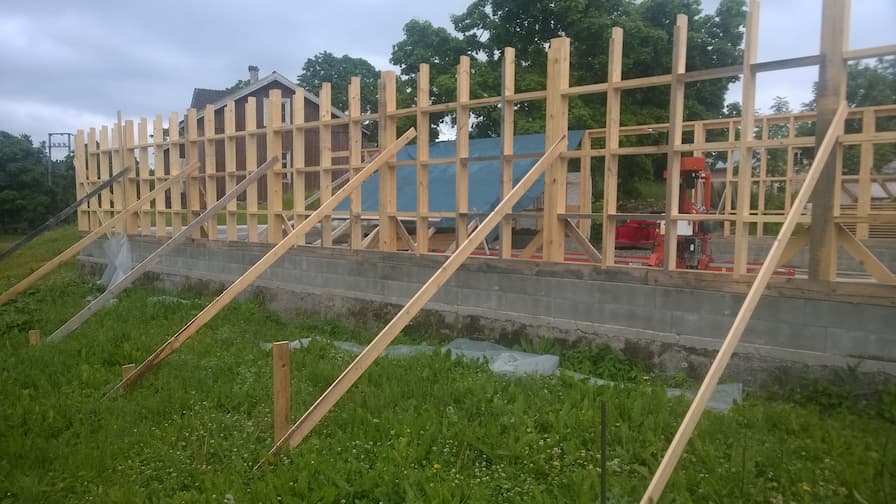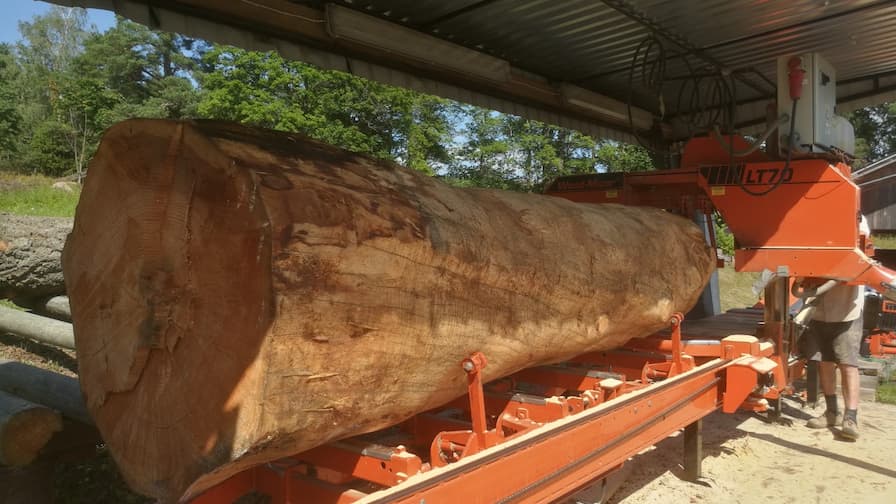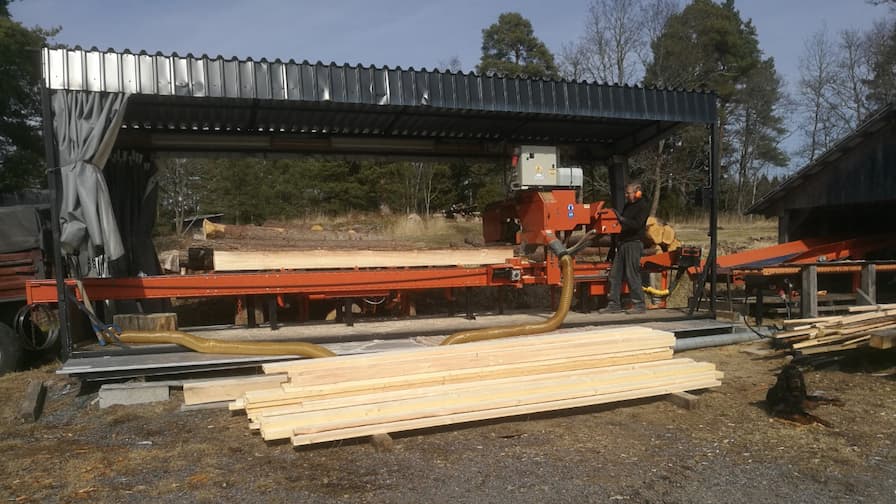 To address such a great potential of wood accessibility and the Finnish customers who needed tools for building their wood products, Howard and his dealership office "Falkberg" have been offering the woodworking products recently in addition to the sawmilling machinery. "Up until recently, the machinery has been mainly sawmills. We are pleased to get involved with the Wood-Mizer woodworking machinery," Howard says with satisfaction.
Finland welcomes Woodworking Machines
Satisfied also are his customers, who can always rely on Howard's expert knowledge, practical advice, and the best customer service. The Finnish office of Wood-Mizer is a family business, so customers get a warm welcome each time they show up in the office doorway. "Our approach to customers has been service-oriented. We are a family business, available at flexible hours. We also ensure customers that we are a part of a larger team of Wood-Mizer and get help or advice when needed," says Howard. He notices that "wood is a sustainable material and has a long tradition in this country." Therefore, as farmers, log builders, entrepreneurs, woodworkers, and hobbyists, customers appreciate the opportunity to work and build a relationship with his Wood-Mizer dealership office, a trusted and reliable business partner.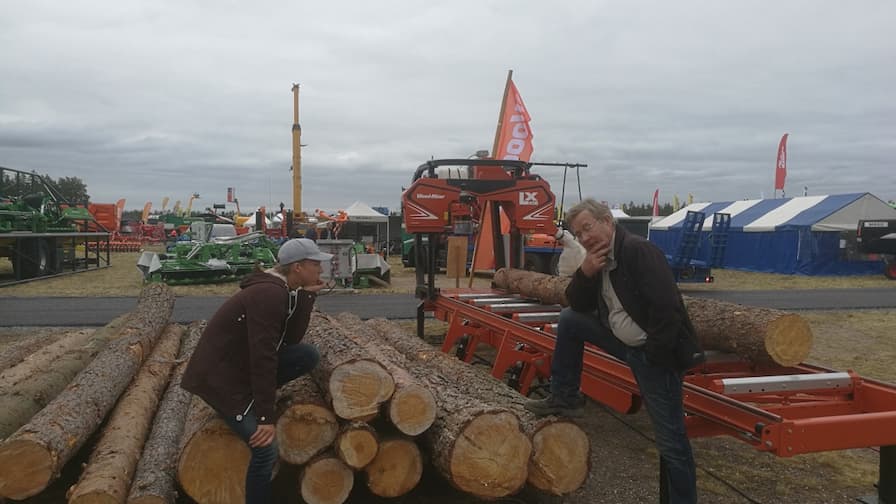 The woodworking machines such as moulders, planers, or thicknessers have caught on much popularity with wood-product makers all over Finland, mainly due to their versatility, ease of operation, and affordability. Once invented by MOReTENs in Sweden and continued by Wood-Mizer, the woodworking machines allow customers to convert their wood ideas into products for building, maintaining, and restoring wooden cottages, log homes, or the Finnish trademark product – a sauna construction.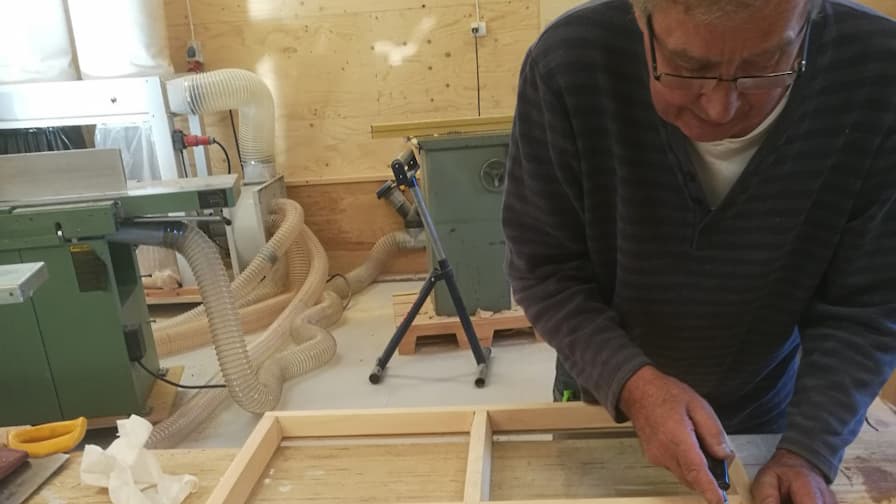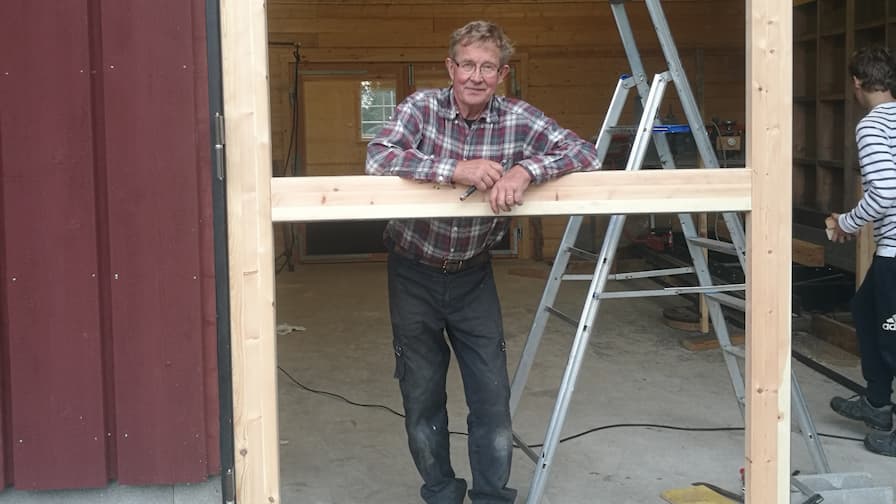 Howard realizes that it was a wise and reasonable decision for MOReTENs to merge with Wood-Mizer and move all the production of woodworking machines to Poland and the USA. The Wood-Mizer woodworking equipment will profit immensely from new developments and upgrades. The offering will expand in the future, and the customers receive superior technical support from the Wood-Mizer engineers and sales representatives. "Moving the factory to Poland brings it closer to the European market. It is also a natural development and another step closer for the Wood-Mizer "From Forest to Final Form" statement," Howard concludes. The 40 years of two companies' experience - MOReTENs in building moulders/planers and Wood-Mizer in sawmilling equipment - is an intense fusion of Swedish innovation and modern Polish/American manufacturing. "The new Wood-Mizer factory facilities use up-to-date technology and production methods," notices Howard. "In the future, it will be convenient to get both sawmills and planers from the same place," he continues.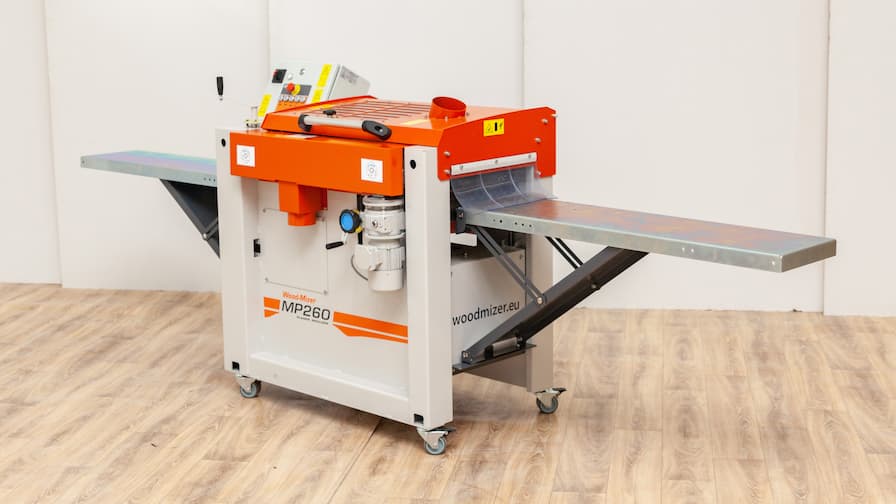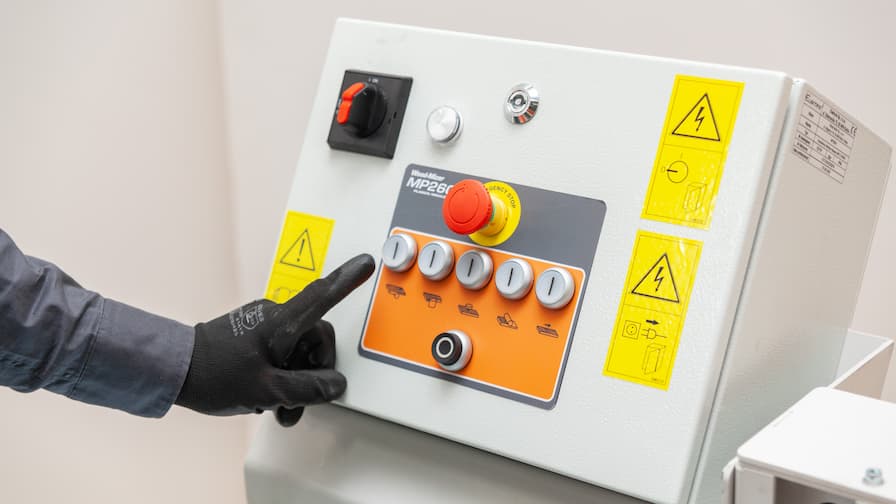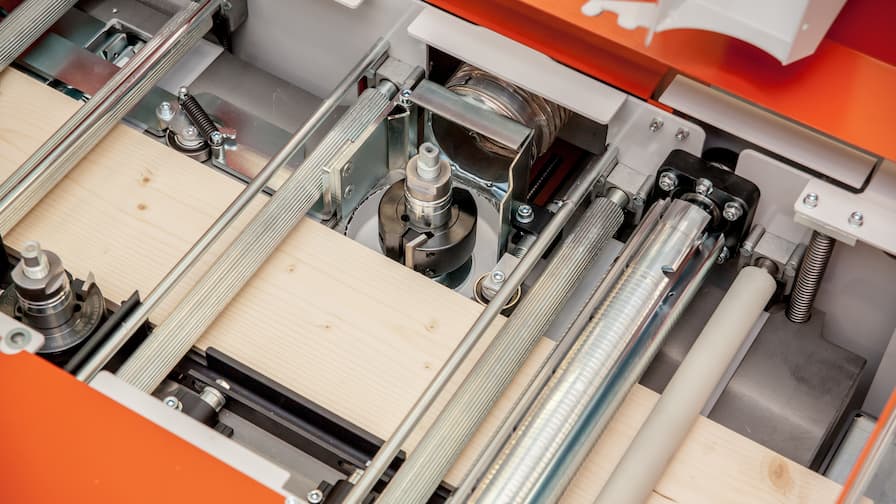 With joint efforts, the success will be even brighter
The Finnish woodworking market has already proven that moulders and planers are excellent tools for everyone involved in building from wood. The product speaks for itself, as it has earned fame and popularity for being functional, comfortable to operate, and inexpensive. With the innovation, experience, and commitment coming from the Wood-Mizer factories in Poland and the USA and the input of local dealers, such as Howard Blackbourn, woodworking products are creating further success and appreciation in the years to come.