How to choose the best cutting tools in your workshop?

The more machinery you have in your workshop, the more often you're faced with the dilemma of which cutting tools to choose, what is important for each sawing application, and how to make sure that a particular choice will work well for you.
When choosing cutting tools for your equipment you should consider such aspects as the type of the machines that you use, the type of the wood that you process, and the intended end products.
No matter what machinery you are working with, it's worth it to choose quality and durable cutting tools and blades. Quality doesn't necessarily mean that they will be much more expensive than others. A good example are Wood-Mizer's cutting tools and circular saw blades, which deliver high durability and efficiency, thanks to the advanced production processes used to produce them. Made of the highest quality German and Swedish steel, their prices are comparable with the market average.
Circular Saw Blades
When choosing circular saw blades for a multirip, crosscut, or scoring or rip saw, it is important to consider many factors. Rip saw blades can differ from crosscut saw blades, not only with the number of teeth but also in their shape and profile, as well as the construction of the blade itself. Circular saw blades should be chosen based on the hardness and moisture of the wood to be processed.
It is worth noting that some manufacturers, such as Wood-Mizer, offer all-purpose circular saw blades which can be used both for rip sawing or cross cutting, for soft or hardwood as well as dry or wet wood. These all-purpose blades are especially useful in smaller workshops, where different species and types of wood are processed on many different machines.
Anti-adhesive multirip blades are worth mentioning. The antifriction coating protects the blade against surface build up and makes it dust and heat resistant.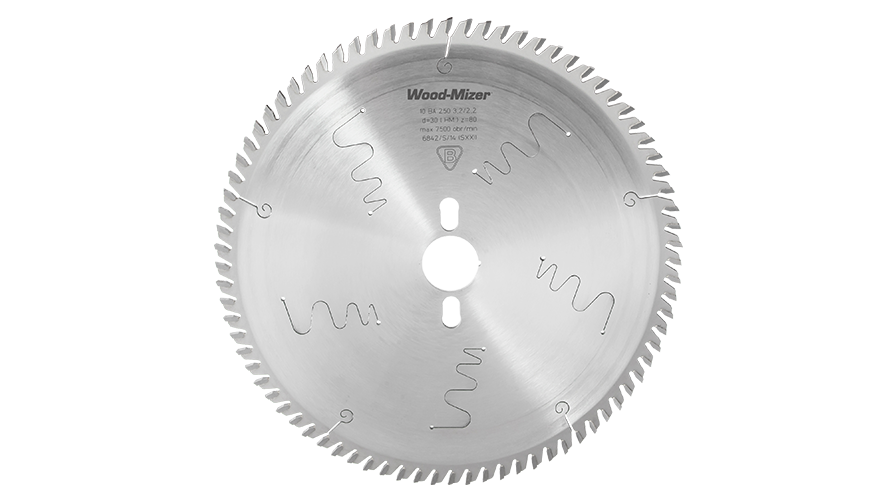 Crosscut Circular Saw Blade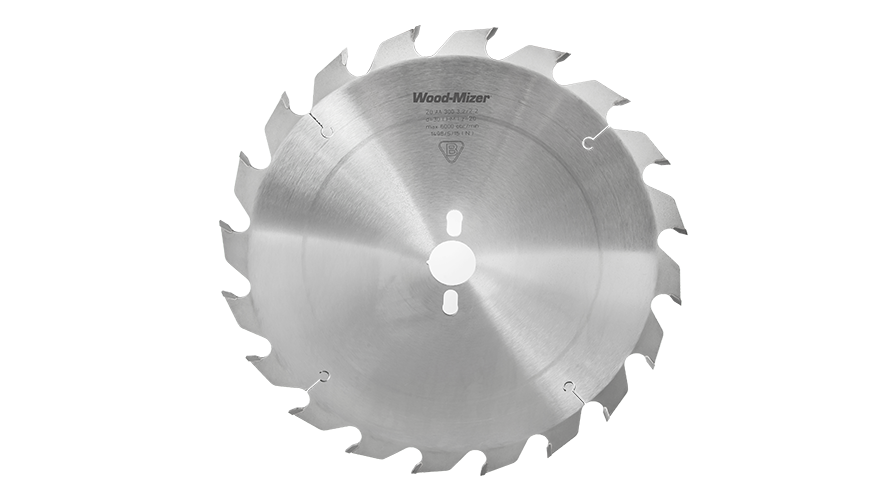 Circular Rip Saw Blade
Planer and Moulder Knives
Wood-Mizer offers more than 70 types of knives for moulding and planing machines. When making a choice, you should be focused primarily on the type of the equipment you work with. This affects the choice of the basic parameters of a knife such as its height, length, and thickness.
However, it is worth considering the type of wood that you process as well. The HSS (high speed steel) knives are perfect if you plane or mould soft to medium-hard wood. If you process tropical, very hard species, you should choose HW Tools that have especially hard cutting edges, guaranteeing the highest cutting quality even for the hardest wood species. If you are working with softwood primarily, then CR13 knives have the best price-performance ratio.

Planing Knives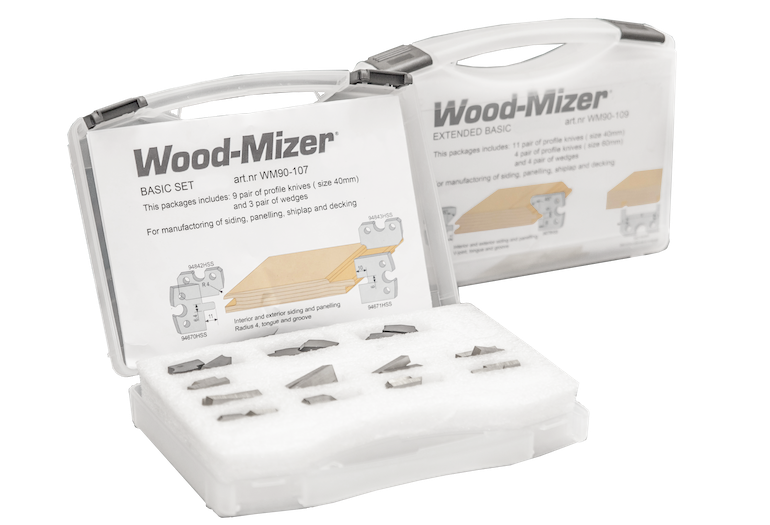 Set of planing and moulding knives
Frame Saw Blades
Frame saw blades can be produced from the different types of steel. Many manufacturers offer frame saw blades made of multipurpose steel - the main benefit being an affordable price with good overall quality.
However, if you are mainly sawing hardwoods, you might want to consider choosing frame saw blades made of steel that has higher strength and resistance, such as the Uddeholm-steel frame saw blades offered by Wood-Mizer. Chromium-plated blades are also worth considering - they last longer and improve the cut quality while cutting hardwoods.

Frame Saw Blade
If you use several machines or process different types of material, you should choose a cutting tool and blade supplier which offers a wide range of solutions – ensuring easier sourcing of product, and consistent and repeatable cutting quality.
It is always a good idea to rely on a reputable supplier with experienced employees who are ready to advise and help choose the tools best suited to your needs, like at Wood-Mizer.