How To Select a Sawmill Blade Type
By Wood-Mizer, Europe

With hundreds of combinations based on profile and material, every Wood-Mizer sawmill blade tooth is precisely set by computer-controlled equipment and completely profile ground tip to tip using super abrasive grinding technology to ensure the highest quality blade performance. Made in Europe, all Wood-Mizer blades are quality checked for performance throughout more than 100 tests and inspections from the selection of raw materials to the final grind. Compatible with multiple sawmill brands and models, you can count on Wood-Mizer sawmill and resaw blades for unmatched quality, accuracy, and performance across the board.
Wood-Mizer produces sawmill blades of customized length on request.
Wood-Mizer Tooth Profiles
Wood-Mizer produces blades with several tooth profiles to achieve the best results in the sawmilling of different wood types.
7/34, 7/39 and 7/47 These tooth profile is recommended for hardwoods and work best with engines over 18 kW / 25HP.
9/29 This profile is designed to cut frozen, partly frozen, or hardwoods with high density, like acacia, oak, hornbeam, and ash.
10/30 This is Wood-Mizer's most popular and versatile tooth profile. The blades cut equally well softwoods, medium hardwoods, and hardwoods, for example, birch, beech, maple, linden, pine, and poplar.
Vortex - a unique tooth profile called Vortex®. Vortex is a new generation of specialized blades that can cut the wood and simultaneously remove the sawdust from the cut resulting in a clear timber surface important for high production pallet factories. The cleaning of pallet boards from the sawdust is a separate operation that is often fulfilled manually. With the Vortex blade, this cleaning operation can be reduced, facilitated, or even eliminated from the process, resulting in decreased operational costs.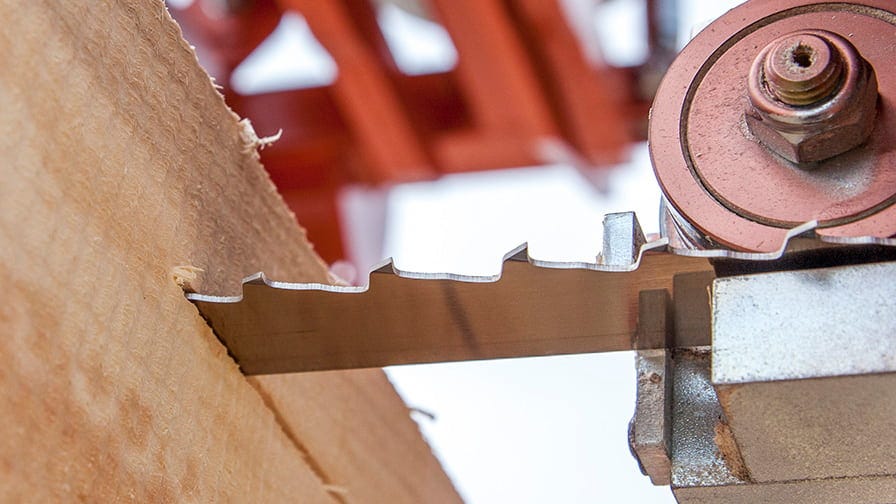 Wood-Mizer Sawmill Blade Material
In addition to the profile, blade material is another consideration when selecting the best sawmill blade for your operation. Wood-Mizer offers several blade materials based on alloy, hardness, and more.


BiMETAL is made of two kinds of steel: alloy steel for the carrier material and High Speed Steel for the tooth tip. In the manufacturing process, the tooth tip in the form of a wire is merged with the carrier by laser welding, and in the later stages it's shaped to the right profile. Generally used for primary breakdown sawing in portable or industrial sawmill operations, BiMETAL blades hold a sharpened edge up to three times longer than carbon blades and can be resharpened multiple times with a CBN grinding wheel. BiMETAL sawmill blades offer a longer sawing sharp life than most carbon and high-alloy blades and are engineered for production sawing environments.
Maintained with CBN grinding technology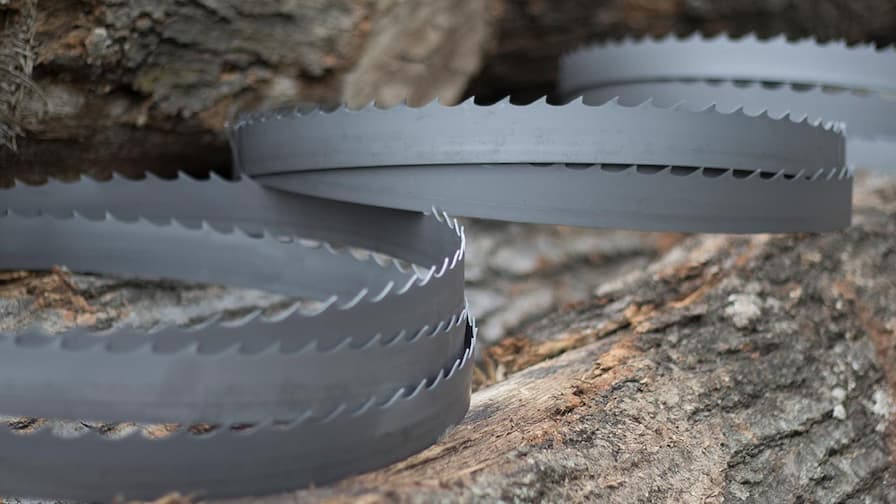 MaxFLEX is a premium quality all-purpose blade for sawing and resawing environments where ultimate flex life is necessary. With "premium high-alloy" steel for maximum flexibility and sawing life, MaxFLEX blades are primarily used in portable and industrial sawmill operations. Still, you can also use them in resawing applications.
Maintained with CBN grinding technology
Material hardness resembles DoubleHARD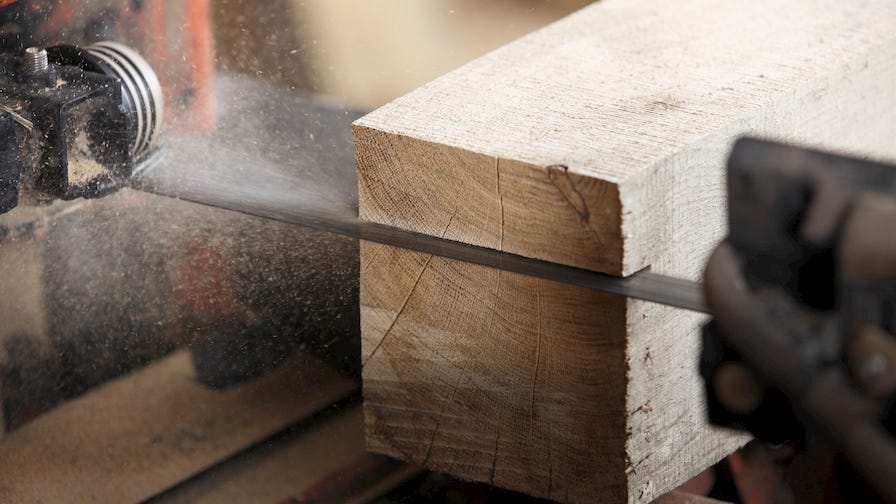 DoubleHARD's original blade material is manufactured from high-alloy steel and is designed for portable and industrial sawmill equipment. With the combination of harder high-alloy steel and induction hardened teeth, DoubleHARD blades deliver twice the toughness and twice the sharp life compared to standard carbon blades and can be resharpened several times with a CBN grinding wheel. DoubleHARD sawmill blades are durable all-purpose blades for sawing softwoods, hardwoods, knotty woods, and frozen woods.
Harder than "carbon steel"
Tough, non-chip material
Durable blade even with multiple resharpenings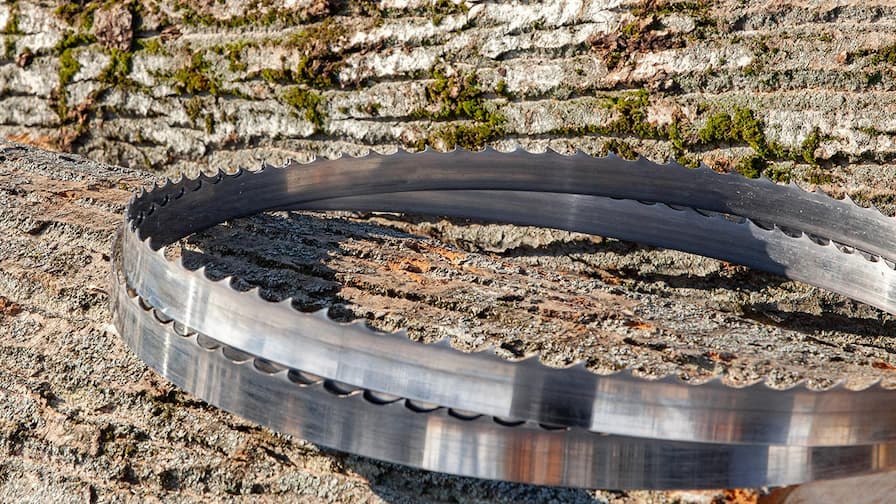 SilverTIP blades are manufactured from spring carbon steel to secure high flexibility and durability. They can be used on both portable and industrial sawmills and are also suitable for horizontal resaws. Carbon is the most common steel used in narrow-band sawing and can be resharpened with a CBN grinding wheel, but typically not as often as a blade made with harder high-alloy steel like DoubleHARD blades. SilverTIP sawmill blades are ideal for economical sawing, primary and secondary breakdown as well as for high volume sawing environments.
Softer than "high-alloy steel"
Wood-Mizer introduced the StartCUT series as the cheapest blades for sawmills and resaws in the offer. StartCUT blades are made from spring carbon steel with induction hardened teeth that are set and sharpened. For those sawmillers who prioritize the price, the StartCUT is the right choice as an inexpensive blade from the world-known manufacturer.