Sawing Logs into Lumber
By Wood-Mizer, Europe

There are many different sawing methods and techniques to turn logs into lumber including live sawing, cant sawing, plain sawing, grade sawing, and quarter sawing. To get you started, here is an introductory course in sawing your logs to lumber.
Live Sawing
Live sawing, also known as slab sawing or through and through sawing, is when a log is sawn about halfway through on the opening face and then turned once to the opposite face for sawing until the log is finished. Although this can be the easiest and quickest sawing method, live sawing means that every piece of lumber must be edged after it has been sawn to get the highest value. Live sawn lumber is often wide and heavy, lower in grade, and can have excessive warp during the drying process. Live sawing is generally recommended for lower quality logs because of these disadvantages.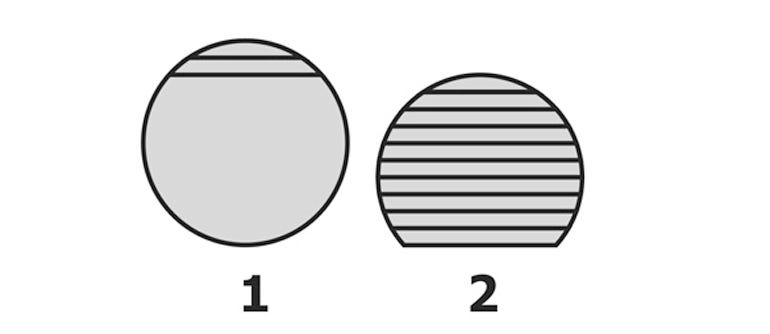 Cant Sawing
With cant sawing, the first cuts are made across the top of the log and flipped 180 degrees to saw the second cuts across the opposite face. Once rotated 90 degrees to saw the third side, and rotated another 180 degrees to saw the last side, the log is squared into a center piece called a cant. This cant is either sent to another machine for further processing or sold as a large and heavy timber. Cant sawing maximizes sawmill production in board feet per day and is commonly used throughout the hardwood sawing industry. Primarily used on medium and low quality logs, cant sawing can save valuable time and effort when working with low grade and low value lumber.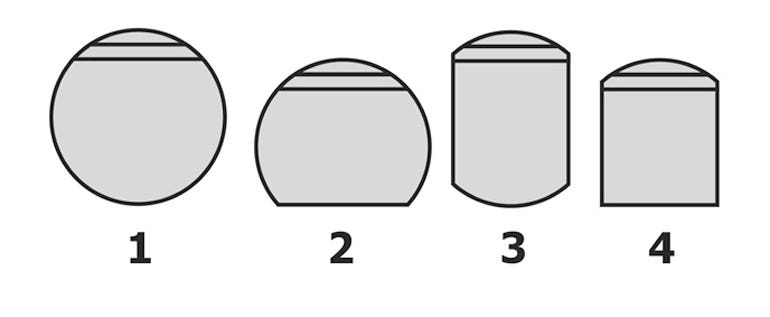 Plain Sawing
Similar to cant sawing, plain sawing begins with rotating and sawing the outer sides of a log into boards until the center is squared into a four-sided cant. Instead of leaving the cant as is, it is rotated and sawn to produce the maximum amount of lumber. If needed, the boards are then edged by sawing the rough edge off. Although there are many different techniques for achieving the best quality and yield from a log, anyone can get great lumber from plain sawing.

Grade Sawing
The grade sawing is mostly popular in USA and Canada, but anyway it is useful to know how the log is cut by this method. With grade sawing, the log is sawn, turned to a new face, sawn and turned again as many as five times. Financially, grade sawing is the best sawing method for medium and high-quality logs, even though it may be difficult to turn a log on some mills and daily production volume may be lower.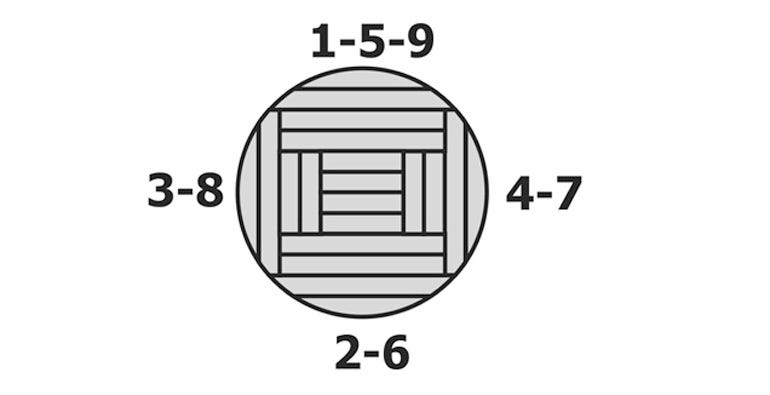 Quarter Sawing
There are several reasons to consider quarter sawing your lumber because the grain patterns in some hardwoods are in great demand. For example, quarter sawn oak is more valuable than plain sawn oak. Quarter sawn wood is also more dimensionally sound meaning it will not cup or dish while drying and will shrink less than plain sawn lumber. Due to these advantages, woodworkers, cabinet makers, quality furniture shops, and craftsmen typically prefer quarter sawn lumber to work with. However, not all lumber will increase in value when quarter sawn due to the amount of handling and time involved to produce. Quarter sawn lumber refers to the angle at which the tree's growth rings intersect the face of the sawn board. Although there are differing opinions on the term, fully quarter sawn lumber is generally defined as growth rings that are 80 to 90 degrees to the face of the board. The quarter sawing method can also produce rift sawn lumber which is considered to have growth rings that are 45 to 80 degrees to the face of the board.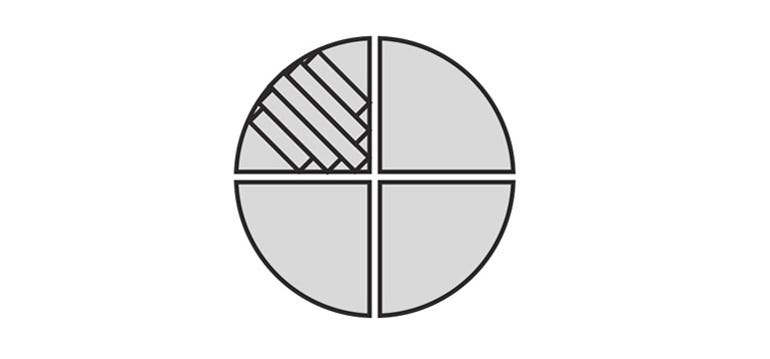 Advantages of Quartersawn Lumber
Heavy ray fleck is a valuable characteristic to woodworkers
Half the shrinkage in width vs. flatsawn lumber when drying (3% vs. 6%)
Dries flatter with less risk of checking during drying
More stable in an environment with varying humidity
Wears more evenly when used as flooring
Disadvantages of Quartersawn Lumber
Often results in 20% lower yields from a logs
Lower lumber production rates
Requires 15% or so longer drying times
Shrinks twice as much in thickness vs. flat sawn lumber
Has spike knots compared to circular knots which reduce strength