Agriculture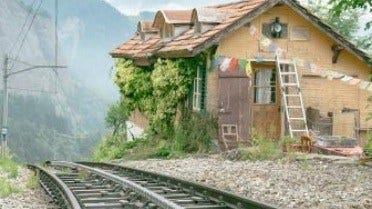 Farming & Sawmilling in the Swiss Alps
In order to interview Mr. Hutter for the article and video, we packed all our video gear onto the train and began the ascent of Mount Rigi. Known as a 'cogwheel' train, the train rests on tracks like any other, but has an additional gear that attached to a cogged track between the two smooth ones. The gear locks into this cogged track, pulling the train up the unusually steep mountainside railway to the summit of Mount Rigi.
LT40 Enables Pallet Production for Italian Fertilizer Company
Whether by intuition or simply as a direct reaction to recent economic difficulties, a fertilizer company nestled in the foothills of the central Italian countryside is demonstrating the importance of making the right investments to take advantage of opportunities and solve problems.
Farmers Find Profits in Processing English Oak
The WM1000, which can cut logs up to 1.7m diameter in the centre, was originally designed to meet demand for a cost-effective machine to saw tropical hardwood logs in Asia and Africa, but at Copford Farm Sawmill in Sussex it is proving its worth cutting large diameter oak prized for top grade joinery as well as quarter-sawn material for furniture.